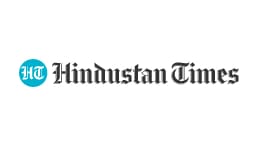 A political slugfest erupted Monday in the national capital over the death of a 20-year-old woman who was hit by a car and was dragged for 12 kilometres under the vehicle. The Aam Aadmi Party (AAP) attacked the BJP alleging that one of the accused – Manoj Mittal – is linked to it, and also accused the lieutenant governor of being "negligent" in the matter.
L-G V K Saxena directed Police Commissioner Sanjay Arora to "strictly ensure" if there were any "lapses" on part of the police. As outrage mounted over the incident, officials said that the Union home ministry has also sought a detailed report from the Delhi Police on the direction of home minister Amit Shah.
Police, meanwhile, added sections of culpable homicide not amounting to murder against the five accused – namely Deepak Khanna (26), Amit Khanna (25), Krishan (27), Mithun (26) and Manoj Mittal (27) – in connection with the accident.
Here are the top updates from the Sultanpuri accident case:
Prima facie, it is suspected that the accused were under the influence of alcohol at the time of the incident. The blood samples have been sent for medical examination to ascertain if they were intoxicated, according to a PTI report.
Sections 304 (culpable homicide not amounting to murder) and 34 (common intention) of the Indian Penal Code were added to section 279 (rash driving) and 304A (causing death by negligence) against the arrested accused people.
While the sections in which the case was registered earlier were bailable, section 304 iYear'sn-bailable.
Special Commissioner of Police (Law and Order) Sagar Preet Hooda told a press conference that fresh charges could be added against the five accused on the basis of the post-mortem report.
The FIR suggests that two of the accused, Deepak and Amit, Khanna borrowed the car from one of their friends at around 7pm on New Year Eve and parked it back at his house at around 5am on January 1, 2023.
Deepak was driving the car while accused Manoj was riding shotgun, accused Mithun Kumar and Amit Khanna were in the back seat of the car, according to FIR, reported ANI.
Deepak and Amit revealed to their friend that they were drunk and hit a girl on her scooty, fled from the accident spot and reached Kanjhawala, the FIR further states.
They stopped the car near village Jaunti on Kanjhawala Road, where they found the victim woman's body stuck under the car, reads the FIR, as per ANI.
During interrogation, the five accused said they were not aware that their car was dragging the woman.
The victim's family, however, has alleged that she was sexually abused.
(With inputs from ANI, PTI)