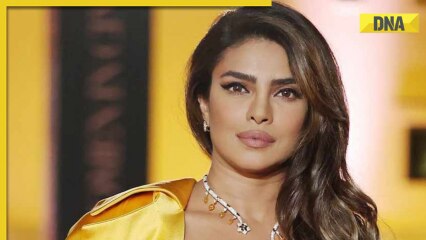 Priyanka Chopra has moved to the US almost permanently over the last few years. The actress left a fledgling career in Bollywood to try her luck in the West and has since made a name for herself in Hollywood. However, this hasn't been the first time in her life that the actress moved stateside. As a kid, Priyanka spent a couple of years in the US, studying, before eventually returning to India.

In a new interaction, Priyanka spoke about her formative years and the initial culture shock of moving to US. She also spoke about all the tactics she employed to try and fit in with everyone when she arrived in US as a 12-year-old immigrant

Priyanka first moved to the US at the age of 12 soon after the birth of her brother Siddharth. She was sent to live with her aunt by her mother Madhu and had to adjust to a new school. Speaking about those early years on Dex Shepard's podcast Armchair Expert, Priyanka said, "I kind of grew (in a year). American hormones got me. My hair grew, my shape grew. I spoke different, I dressed different, my jokes were different. I tried a new accent every week to try to fit in."
When the host said it worked for Priyanka, the actress contradicted it. "It didn't because I left America. I was like f*** you," she said, adding, "I remember so many times being told 'be invisible, don't attract attention to yourself', while back in India, my mom was telling me the opposite. She would say 'find your feet, find your voice' from when I was five years old. My dad would encourage my opinions too. And here, everyone had to be invisible to even get a job, to make people notice them with their skills and not because of what they look like." The actress said that the sacrifices immigrants of her parents' generation made in the US enabled her generation to be more vocal.

Priyanka is gearig up for the release of two of her international projects this year. First up is Russo Brothers' ambitious sci-fi series Citadel, which also stars Richard Madden. It will stream on Prime Video from April 28. She will also be seen in Love Again, a rom com co-starring Sam Heughan.