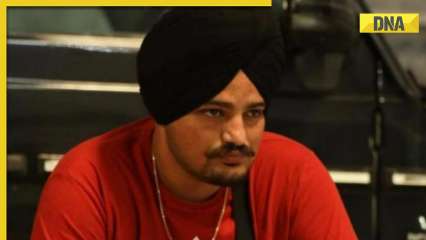 Punjab: Two gangsters involved in Sidhu Moosewala's murder killed in prison fight
Punjab jail fight: Two gangsters, who were involved in popular singer Sidhu Moosewala's killing last year, have been killed after a fight between miscreants in Goindwal Sahib jail in Punjab. The Goindwal Sahib Central Jail is in Punjab's Tarn Taran district.

Another inmate of the jail, Keshav, a resident of Bathinda, was injured in the fight that broke out on Sunday, police said. The two accused, who have been killed in the fight, are Mandeep Singh Toofan, a resident of Rayya and Manmohan Singh Mohana, a resident of Budhlada. 

Apart from involvement in Moosewala's killing, they were facing other cases as well, Senior Superintendent of Police Gurmeet Singh Chauhan said. One inmate was injured in the fight, he said.
"All three belonged to the same group," Chauhan added. Shubhdeep Singh Sidhu, popularly known as Sidhu Moosewala, was shot dead in Mansa district on May 29 last year.

READ | Meet Rajesh Mishra, 51-year-old ex-MLA who appeared for class 12 board exam, wants to become a lawyer