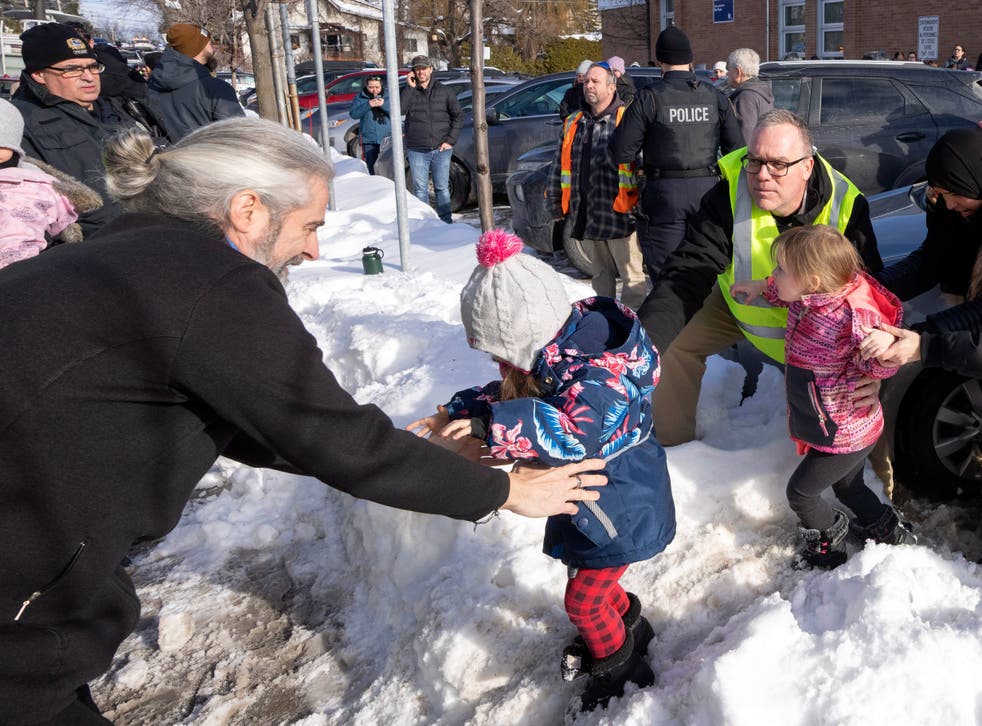 Two children have died and six have been injured after a city bus crashed into a daycare centre in Quebec.
Police in the city of Laval said the bus had ploughed into the centre at around 8:30am on Wednesday morning, in what witnesses described as a deliberate act.
Officials named the man behind the wheel as Pierre Ny St-Amand, 51, who has been arrested on charges of homicide and dangerous driving and will appear in court on Wednesday afternoon.
According to reports, he had worked for the Société de transport de Laval (STL) for about ten years, and had no previous criminal convictions.
"From what I saw, it wasn't an accident," local resident Hamdi Ben Chaabane told CBC News, adding that the bus appeared to be going between 30 and 40 kph.
He then described how the driver stepped out of the bus, removed all his clothing, and began screaming incoherently, forcing Ben Chaabane and several other parents to subdue him before trying to rescue children whohad been trapped under the bus.
As many as 12 people required medical attention, with eight others taken to hospitals, according to the local ambulance service Urgences-santé.