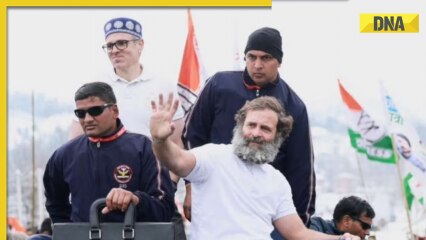 Congress MP Rahul Gandhi has landed in legal trouble after his conviction has been announced in a defamation case, where he made certain remarks against Prime Minister Narendra Modi. Now, the question remains – will Rahul Gandhi lose his Lok Sabha membership over the controversy?

Gandhi's conviction was announced in the defamation case on Thursday, and he has been sentenced to two years in prison. The verdict of imprisonment came as a shock for several Congress leaders, who expressed their solidarity with Gandhi over the conviction.

The concerns over Rahul Gandhi losing his Lok Sabha seat arose after Supreme Court's 2013 verdict came to light in the Lily Thomas vs Union of India case, where it was announced that a Member of Parliament sentenced to over 2 years of prison will lose their membership.

Will Rahul Gandhi lose his Lok Sabha membership over the defamation case?

According to the previously announced verdict of the Supreme Court in the Lily Thomas case, Rahul Gandhi is legible to lose his Lok Sabha membership. The Congress leader is currently an MP from the Wayanad constituency in Kerala.
While the judgment of the Supreme Court says that the person will lose their Lok Sabha membership, Rahul Gandhi's defamation case sentence was announced by a lower court in Surat. This means that he still reserves the right to approach a higher court regarding this jail sentence.

If Rahul Gandhi approaches a higher court regarding his defamation case judgment, and the conviction in the 'Modi surname' case is reversed, then he will be able to save his Lok Sabha seat. It is expected that he will be approaching a higher court regarding his conviction.
As Surat court announced a 2-year jail sentence for Rahul Gandhi in the 'Modi surname' defamation case and decided to stay the order of his imprisonment for 30 days so that the Congress leader can approach a higher court.

READ | 'Because of his attitude…': BJP slams Rahul Gandhi after Surat court verdict in 'Modi surname' case