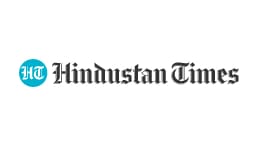 Bharatiya Janata Party (BJP) MLAs didn't have the courage to sit and listen to the Governor, Rajasthan chief minister Ashok Gehlot on Monday said condemning the disruption in the state assembly during Governor Kalraj Mishra's address. CM Gehlot said the state government has made enormous achievements and the BJP MLAs created ruckus in the assembly so they don't have to listen to them.
"According to the tradition, the Governor lays out the government's achievements in the speech but the BJP people could not muster the courage to sit and listen to him. Therefore, they created such drama," Gehlot said.
Read| 'Can say a lot more privately': Tharoor's advise amid Pilot vs Gehlot
Speaking on RPSC paper leak, Gehlot said that his government is more concerned about the matter than the BJP. He claimed that the Rajasthan government has provided jobs more any other state in the country.
"Paper leaks are taking place majorly in BJP-ruled states including the Indian Army, DRDO as well as the Rajasthan high court. However, nobody has taken the other matters as seriously as we have," he added.
He further said that the BJP MLAs arrived at the assembly house with pre-planning that they would not let the message of Rajasthan government's achievement to the public.