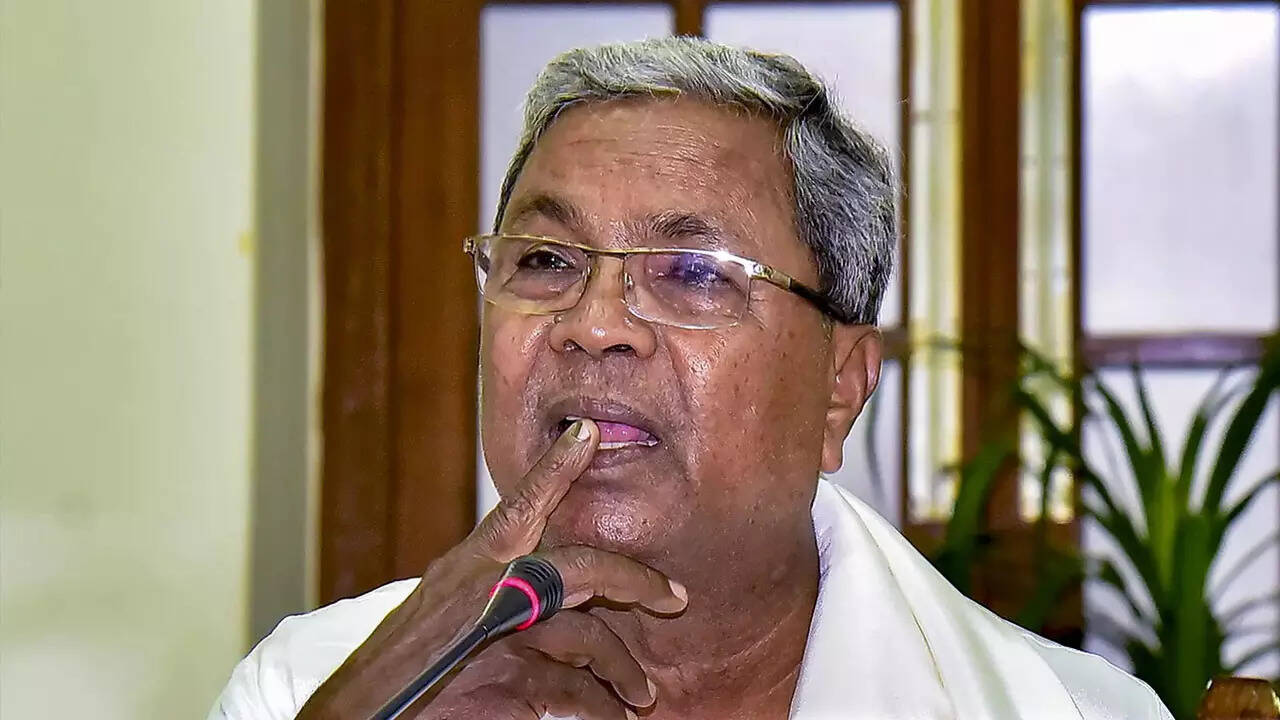 BENGALURU: Chief minister Siddaramaiah on Wednesday wrote to his
Maharashtra
counterpart Eknath Shinde, requesting him to release five tmc feet of water from its reservoirs to Krishna and Bhima rivers to meet the drinking water requirement in North
Karnataka
districts.
While thanking the Shinde government for releasing one tmc ft of water to Krishna in the first fortnight of this month, responding to the Karnataka government's earlier letter, Siddaramaiah requested that Shinde release five tmc ft more — two tmc ft from Warna and Koyna reservoirs to Krishna and three tmc ft from Ujjani reservoir to Bhima — as people and livestock of the region have been facing acute shortage of drinking water.
Belagavi, Vijayapura, Kalaburagi, Yadgir and Raichur districts continue to face shortage as monsoon is yet to arrive. "I request that you direct the authorities concerned to immediately release water from your reservoirs," Siddaramaiah stated in the letter. Every year during summer, the northern districts of Karnataka face drinking water problems owing to the fact that Karnataka gets water from Maharashtra reservoirs. Till 2016, Karnataka used to pay Rs 2 crore for every tmc ft of water released, and Maharashtra would release four-five tmc ft in a phased manner.
But since 2017, the neighbouring state has been insisting on providing equal quantities of water to its villages in Jath taluk from the Tubachi-Babaleshwara lift irrigation project in Karnataka and has stopped charging for the water released.
In 2019, there was a stand-off between the two states, with Maharashtra insisting Karnataka sign the 'water for water' agreement, to which Karnataka was not ready.