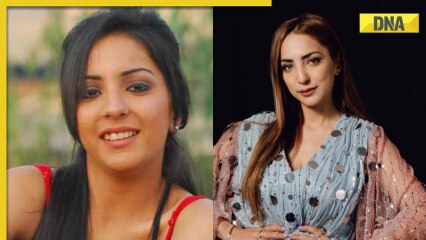 The fifth season of MTV Roadies, which aired from 2007-08, was the last time the popular reality show was completely desi, without a foreign leg. Apart from a high-profile winner in Ashutosh Kaushik (who later went on to win Bigg Boss), it gave many other memorable contestants. One such name was Anmol Singh, who gained both fame and notoriety with her appearance on the show.

After Roadies concluded, Anmol appeared in a couple of TV shows as well. But 15 years hence, the reality star-turned-actress has turned entrepreneur. Having parted ways with the world of glamour, Anmol began her own venture in 2019, designing jackets that are a fusion of western appeal and Indian folk art.



On Roadies, Anmol was one of the most popular contestants that season. Her chemistry and partnership with Shambhavi was a particular highlight of the season. The duo even bagged a talk show right after Roadies concluded but it wasn't too successful and wrapped up soon. Following this, Anmol appeared on Sony TV's daily soap Kuchh Is Tarah in a short-lived role. She later also participated in another reality show called Dil Jeetegi Desi Girl.
However, Anmol soon left the industry for good. "I started my career with Roadies season 5. But life had something else planned for me. People thought I was crazy to leave the name and fame but I found my calling elsewhere," she said in a recent video for Local Nation. The video story explains how Anmol started her brand The Banjara Trail, working with the artisans of Rajasthan and Gujarat to make traditional indian embroidery more accessible by incorporating it with everyday denims.

"In 2019, I started working out of a garage with a sewing machine. Today, I am supporting 30 families of artisans and together we make these beautiful banjara jackets," said Anmol. The brand has a sizable presence on social media, with over 50,000 followers on Instagram alone.