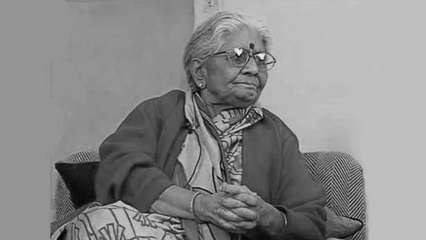 Source: Agencies |Updated: Nov 16, 2021, 09:25 AM IST
Renowned Hindi author Mannu Bhandari passed away at Narayana hospital in Gurugram, Haryana on Monday (November 15). She had been keeping unwell. Her last rites will be performed in Delhi today, confirmed her daughter Rachna Yadav via an official communication. She was 90 years old.
Aapka Bunty, Mahabhoj, and Yahi Sach Hai are some of her works in Hindi. 
She was born in 1931 in Bhanpura in Madhya Pradesh. Bhandari had her early education in Ajmer. She graduated from the University of Calcutta and went on to obtain an MA in Hindi language and literature from the Banaras Hindu University.
She was married to the late Hindi fiction writer Rajendra Yadav, often credited to be the pioneer of the Hindi literary movement 'Nayi Kahani' along with Bhandari.
Her famous novel 'Yahi Sach Hai' was adapted into a movie, 'Rajnigandha', in 1974.