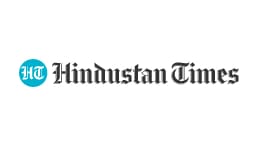 Delhi Police have arrested a woman and her son for murdering her husband, news agency ANI reported Monday, sharing a four-minute CCTV clip that seems to show the two of them visiting an open ground in Pandav Nagar in the eastern part of the national capital, from where parts of the body – which was cut into pieces and stored in a refrigerator – was recovered.
Poonam and Deepak Das were arrested for killing her husband Anjan Das at their home in Delhi's Trilokpuri, Crime Branch officials were quoted by ANI.
"A woman (and) her son (were) arrested by Crime Branch in Delhi's Pandav Nagar for murdering her husband. They chopped (up the) body in several pieces, kept (it) in (a) refrigerator and used to dispose of pieces in a nearby ground."
Media reports – Hindustan Times cannot verify these at this time – say Anjan Das was killed because his wife and son suspected him of having an affair. According to these reports, he was given sleeping pills and then murdered.
The alleged crime bears eerie similarities to the gruesome murder of Shraddha Walkar – who was allegedly killed by her boyfriend Aaftab Poonawala in May and whose body was chopped into 35 pieces and also frozen in a refrigerator while the accused dumped portions in forested areas to get away with his crime.
Visuals of the suspects' modest home in Pandav Nagar show a small grey-coloured refrigerator in which parts of the body were reportedly stored.
In the Shraddha Walkar murder too, the accused – Aaftab Poonawala – stored parts of her body in a refrigerator purchased for ₹19,000 for just this purpose.
READ | 'Today he tried to kill me': Shraddha wrote in 2020 against Aaftab
Aaftab Poonawala – arrested and currently in extended judicial custody – faces his final polygraph, or lie detector test, session today.
READ | Psychologist whom Aaftab dated after killing Shraddha interrogated
Officials close to the investigation said he will be asked to respond to more questions the police have as they try to solve his alleged crime.
READ | Delhi murder: Police find body parts in woods near Surajkund
Poonawala is also expected to face a narco test – in which he will be administered a chemical to lower his inhibitions – on Tuesday. The results of these tests are inadmissible in court but could help police in their investigation.
According to an official at the lab that administered the test, Poonawala 'remained confident… his body language was normal… but remained elusive or silent when critical questions related to the case were asked…'.
The official speculated Poonawala may be aware of protocols.
Police said Poonawala claimed inspiration from American TV show 'Dexter' in his attempt to clean up evidence of the alleged murder and dispose off the body.
With input from ANI