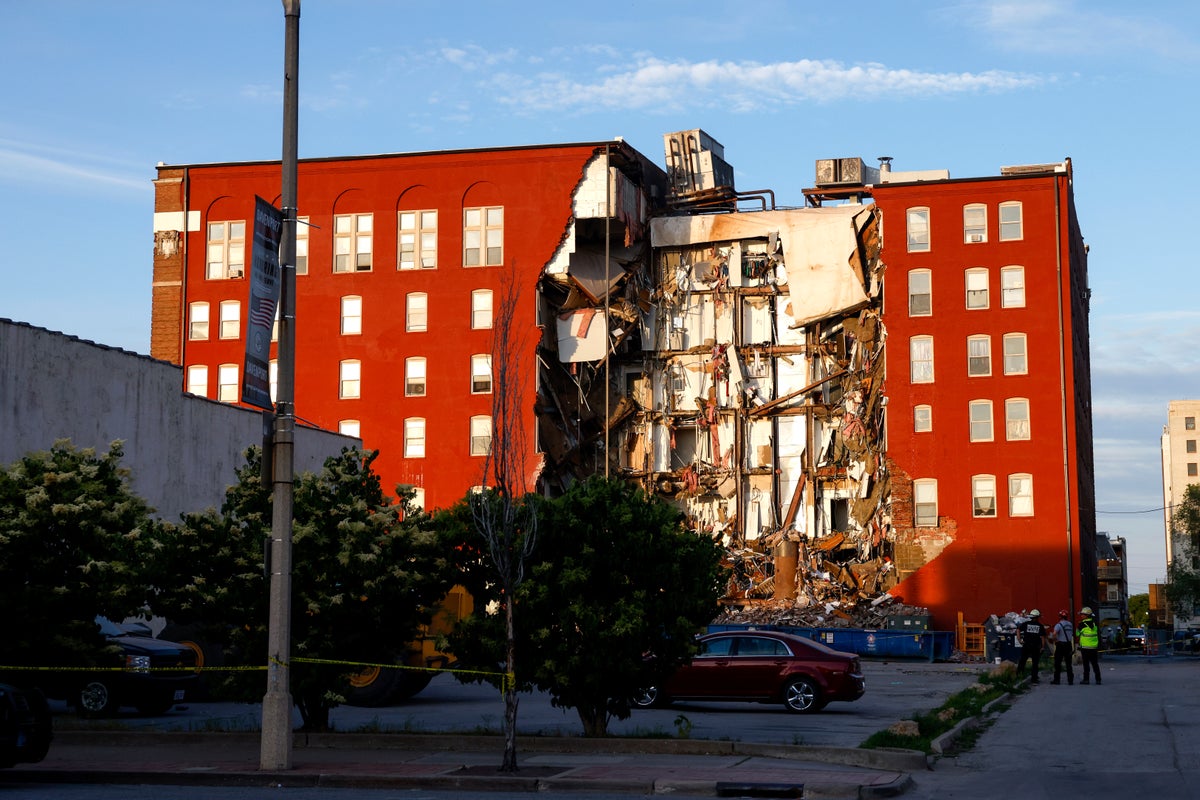 Video shows dramatic aftermath of building collapse in Iowa
A dramatic rescue effort has been launched after part of an apartment building collapsed in Davenport, Iowa.
A section of the red brick building on the city's Main Street came down at around 5pm on Sunday, with alarming photos from the scene showing at least one-fourth of the structure's units destroyed.
As of Monday morning, a total of eight people had been rescued from the wreckage and the number of people missing remains unclear. No deaths have been reported.
The cause of the collapse has not been determined but some residents described the sound it created as an "explosion".
Residents living in the area reported that the building was known to have problems, including visible water damage.
The Quad-City Times reported that fire crews had gone to the building for an inspection just days before the disaster.
Jennifer Smith, who owns a business in the building, told the newspaper: "The tenants told us the building was going to collapse."
The building's owner has not commented publicly on the incident.