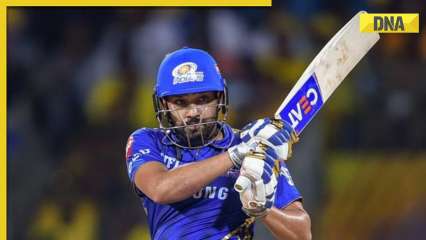 The Mumbai Indians have dropped a bombshell. Dynamic batter Suryakumar Yadav will lead the team in the absence of Rohit Sharma for a few Indian Premier League games. Mumbai Indans will play their first match against Royal Challengers Bangalore in Bengaluru on April 2 as the IPL 2023 kicks off on March 31.

According to The Indian Express, India's skipper Rohit Sharma is planning to control his workload in order to ensure his health and participation in both the World Test Championship Final in June and the ODI World Cup in October.

Even though Sharma has missed a lot of games for the Men in Blue because of injury in the past, he is in no mood to do so at the moment. As a consequence, he will only coach Suryakumar from the dugout during certain IPL matches of his choosing.

The 35-year-old has previously underlined the importance of players showing up for their IPL teams while also staying in shape for their national teams.
"It's all up to the franchises now. They own them now. We have given some indications to the teams, but at the end of the day, it's up to the franchises. And more importantly, it's up to the players. They are all adults; they have to look after their bodies. If they feel it's getting a bit too much, they can talk about it and take a break in one or two games. I doubt if that will happen, but," Rohit said following the ODI series loss to Australia.
Also, READ: IPL 2023 to stream for free in 4K resolution on JioCinema: Here's all you need to know

Mumbai had a terrible IPL season in the previous iteration, finishing dead last in the rankings, thus the Paltans will be looking for a new beginning and doing all in their power to return to winning ways this time around.