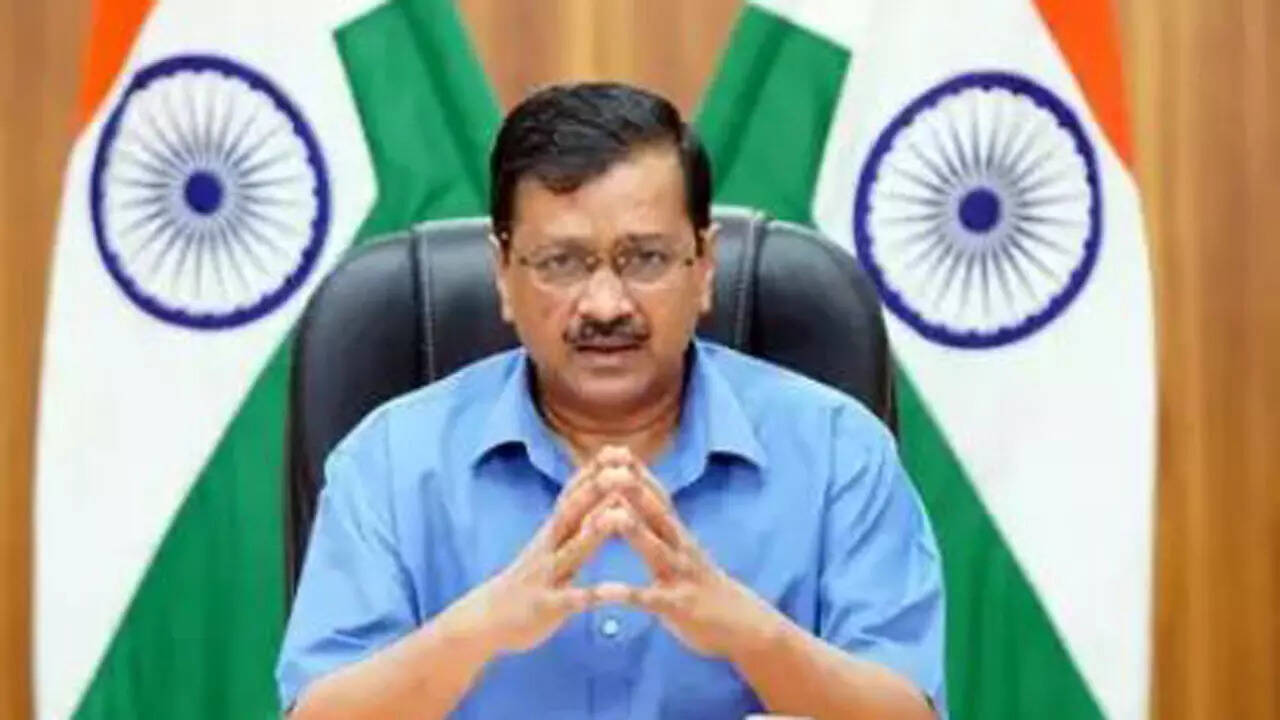 DAVANAGERE/BENGALURU: Aam Aadmi Party (AAP) national convener and Delhi chief minister
Arvind Kejriwal
on Saturday took a dig at the BJP-led government at the Centre over the Lokayukta raids on BJP MLA Madal Virupakshappa's home and the manner in which AAP leader and Delhi deputy CM Manish Sisodia was arrested over the latter's alleged role in the Delhi liquor scam.
"They seized Rs 8 crore from their own MLA, but arrested Manish Sisodia in Delhi. Is this not injustice?" said Kejriwal.
"If Sisodia had scammed Rs 100 or Rs 1,000 crore, then at least Rs 1 or Rs 2 crore should have been recovered from his house. Instead, they got only Rs 10,000 from his house and nothing from his bank locker," he claimed.
Announcing a slew of freebies for Karnataka if AAP is voted to power, the AAP chief said it was quite amusing that Union minister Amit Shah announced that the BJP would end corruption in Karnataka if voted back to power.
"Has anyone reminded him that for the last four years, it has been the BJP's own government that has been in power here. What were they doing for these last four years?" questioned Kejriwal.
He said within 12 hours of Shah's return to Delhi from Karnataka, Lokayukta raids were conducted on a BJP MLA's home.
Punjab CM Bhagwant Mann spoke of the AAP success in Punjab and urged voters in Karnataka to emulate that to ensure better governance and zero tolerance towards corruption. The party announced a Rs 3,000 grant for each unemployed youth, a one-time farm loan waiver and guaranteed minimum support prices for crops.