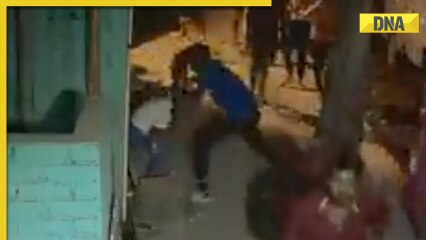 As new twists and turns emerge in the murder case of Delhi girl Sakshi, the case gets more and more complicated in the midst of the Delhi Police investigation. Now, there are reports of a love triangle being uncovered, which drove Sahil to kill his girlfriend Sakshi.

Now, a preliminary report by the Delhi Police investigation has suggested that Sakshi and Sahil were having relationship problems because of an alleged love triangle, where the minor girl reportedly got another man's name tattooed on her body.
Apart from the third man named Praveen, whose name Sakshi had tattooed on her arm, the minor girl had also threatened Sahil with a fake gun and had also expressed a desire to break up with him. This pushed Sahil over the edge, and he eventually stabbed her to death in the Shahbad Dairy area.
Sahil brutally killed a 16-year-old girl Sunday evening by stabbing her over 20 times and bludgeoning her to death with a cement slab. In all, the girl, Sakshi, was found to have 34 wound marks on her body and her skull was ruptured. The final autopsy report is awaited, police said.
According to the interrogation of the prime accused, Sakshi had stopped talking to Sahil for the past few days and had a loud quarrel with him just one day before her death. She had allegedly pointed a fake gun at Sahil's head, threatening to kill him.

Police are also trying to know more about a tattoo the victim had on her hand bearing the name 'Praveen' who they say could also be a cause of frequent fights between Sahil and the girl and her eventual killing.

READ | Delhi Sakshi murder: Why was minor girl brutally killed by her own boyfriend? What we know so far