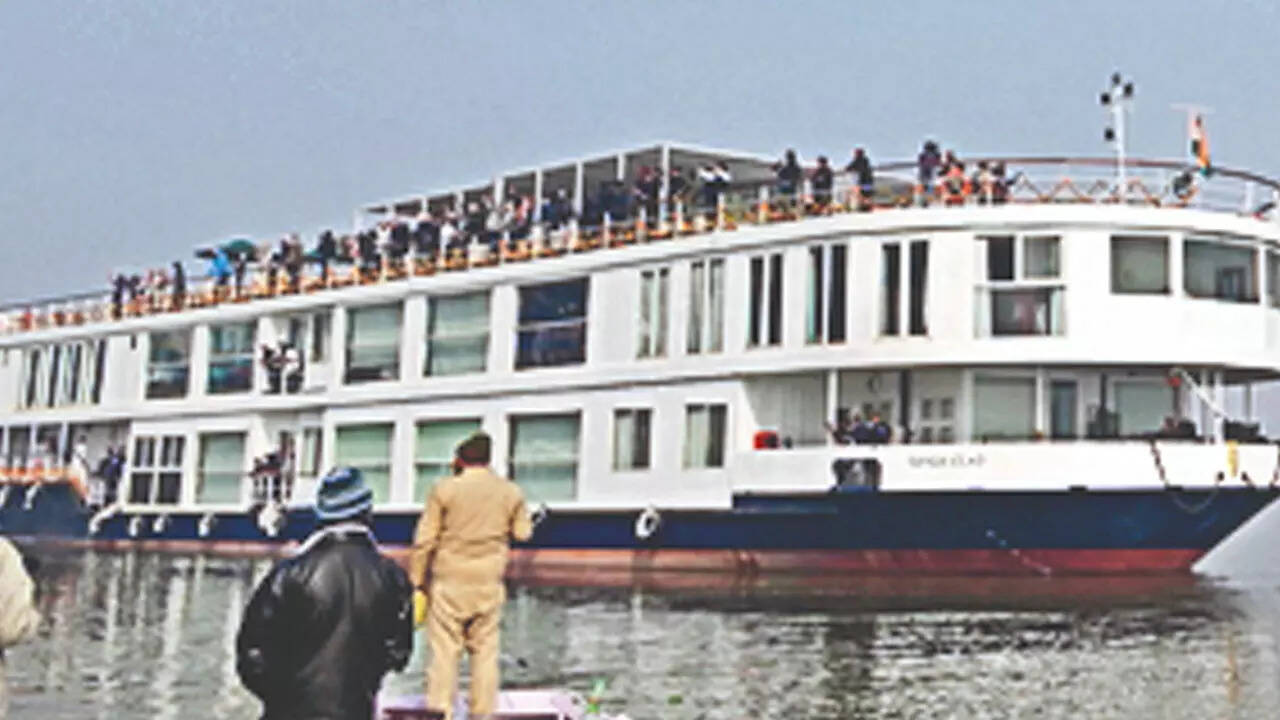 GUWAHATI: As Prime Minister Narendra Modi from New Delhi virtually flagged off the world's longest river cruise MV Ganga Vilas that will sail from Varanasi to Dibrugarh via Dhaka on Friday, Assam CM Himanta Biswa Sarma, while participating at the function here, said this would go a long way in realising Prime Minister Modi's motto of "transformation of the northeast through transportation."
The Prime Minister also virtually inaugurated the Maritime Skill Development Centre at Guwahati which has been built at a cost of Rs 6 crore and laid the foundation stones for a Rs 208-crore ship repair centre at Pandu and an elevated road connecting the Multi-Modal Terminal at Pandu with the National Highway 27 for which Rs 180 crores has been sanctioned.
The ship repair facility will save a lot of valuable time as it takes more than a month for a ship to be transported to the Kolkata repair facility and back and is expected to result in huge savings in terms of money as the transportation cost of the ship. A dedicated road connecting the Pandu Terminal to NH 27 will enable 24-hour connectivity.
Sarma said MV Ganga Vilas will enable tourists to visit places such as Kamakhya Temple, Kaziranga National Park, Majuli island and tea city Dibrugarh in the state.