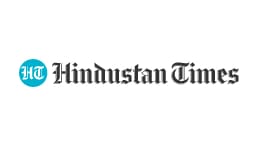 Leaders from Shiv Sena's Shinde faction have reacted to Shiv Sena (UBT) MLA Aaditya Thackeray's challenge to "unconstitutional" Maharashtra chief minister Eknath Shinde to contest election against him. MLAs and minister in the state government counter-challenged Aaditya Thackeray to contest election from a different constituency.
"I want to tell Aaditya Thackeray that giving challenges is not okay. Shinde government is working progressively. I request him to work with us. I'll resign in Kurla, he also must resign and prove by winning elections against me," MLA Mangesh Kudalkar was quoted as saying by news agency ANI.
Also read: '2+2 not always 4,': CM Shinde on survey projecting MVA's win; Uddhav says…
Minister in the state government Deepak Kasarkar probed Aaditya Thackeray's political maturity and added that it is not in the culture to challenge.
"Aaditya Thackeray making such statements as he's immature. To make sure, he won from Worli, two people were made MLC who worked hard for him. We can also say that he should resign from Worli and contest from Thane, but we won't as it's not in our culture," he told ANI.
Also read: Maharashtra government 'positive' about old pension scheme: CM Eknath Shinde
The former Maharashtra minister challenged CM Shinde to resign from his post and contest from Worli seat to prove his popularity. "If he believes he is extremely popular and very strong and has guts to face elections, and he should," he added.