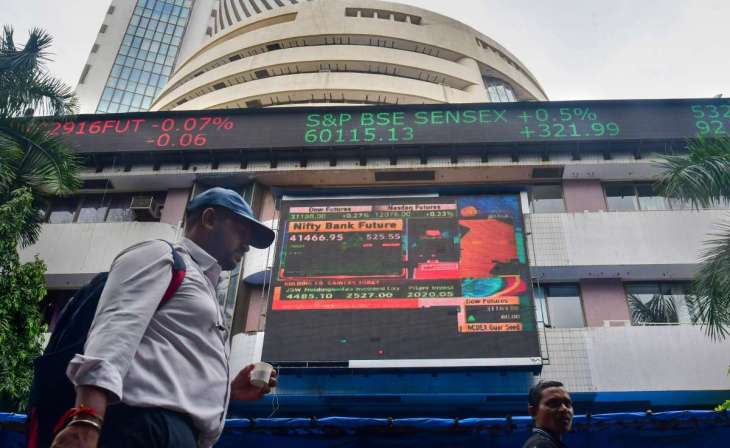 Indian equity indices, the Sensex and Nifty, rebounded on Wednesday, ending a six-day losing streak, driven by strong macroeconomic indicators. The Nifty 50 concluded the day at 19,728.25, gaining 63.55 points or 0.32 percent, while the BSE Sensex, a 30-share benchmark, surged by 173 points or 0.26 percent to close at 66,118.69.
However, the day began on a pessimistic note as the frontline indices initially opened in the negative territory, mirroring the influence of weak global cues. This early dip hinted at the prevailing uncertainty in the financial markets.
One significant factor on the horizon is the upcoming meeting of the Monetary Policy Committee (MPC) of the Reserve Bank of India (RBI), scheduled for October 4-6. During this meeting, the MPC will deliberate on crucial aspects like interest rates and the policy stance. Market analysts and economists widely anticipate that the RBI will opt to maintain the current interest rate pause in light of the broader economic conditions.
On the currency front, the Indian rupee displayed a noticeable rebound, putting an end to a two-day slide. The rupee closed 6 paise higher at 83.22 (provisional) against the US dollar. This resurgence was largely attributed to positive signals emanating from the domestic equity markets. However, foreign equity investors' selling pressure, combined with a strong US dollar and surging crude oil prices, exerted some downward pressure on the local unit, as reported by forex traders.
In terms of forex trading, the rupee started the day at 83.23 and maintained a tight trading range between 83.18 and 83.24 against the US dollar before eventually settling at 83.22 (provisional), marking a gain of 6 paise compared to its previous closing figure.
When trading commenced, the 30-share BSE Sensex experienced a 0.23 percent decline, opening at 65,782.84, while the Nifty 50 opened 0.20 percent lower at 19,613.50. This initial decline reflected the market's heightened volatility as traders braced themselves for the F&O expiry scheduled for the following day.
Nevertheless, by the end of the trading session, the Nifty 50 had managed to stage a comeback, closing at 19,728.25, up 63.55 points, or 0.32 percent. The 30-share BSE Sensex also concluded the day on a positive note, closing 173 points higher, or 0.26 percent, at 66,118.69.
In the sectoral landscape, gains were recorded in sectors such as PSU Banking, Capital Goods, FMCG, Realty, and Healthcare, with indices rising by 0.5-1 percent. Conversely, some selling pressure was observed in the Oil & Gas sector.
Also read | Stock market: Sensex, Nifty open on negative note amid mixed global cues today
Also read | Byju's to cut around 5,000 jobs in business restructuring exercise