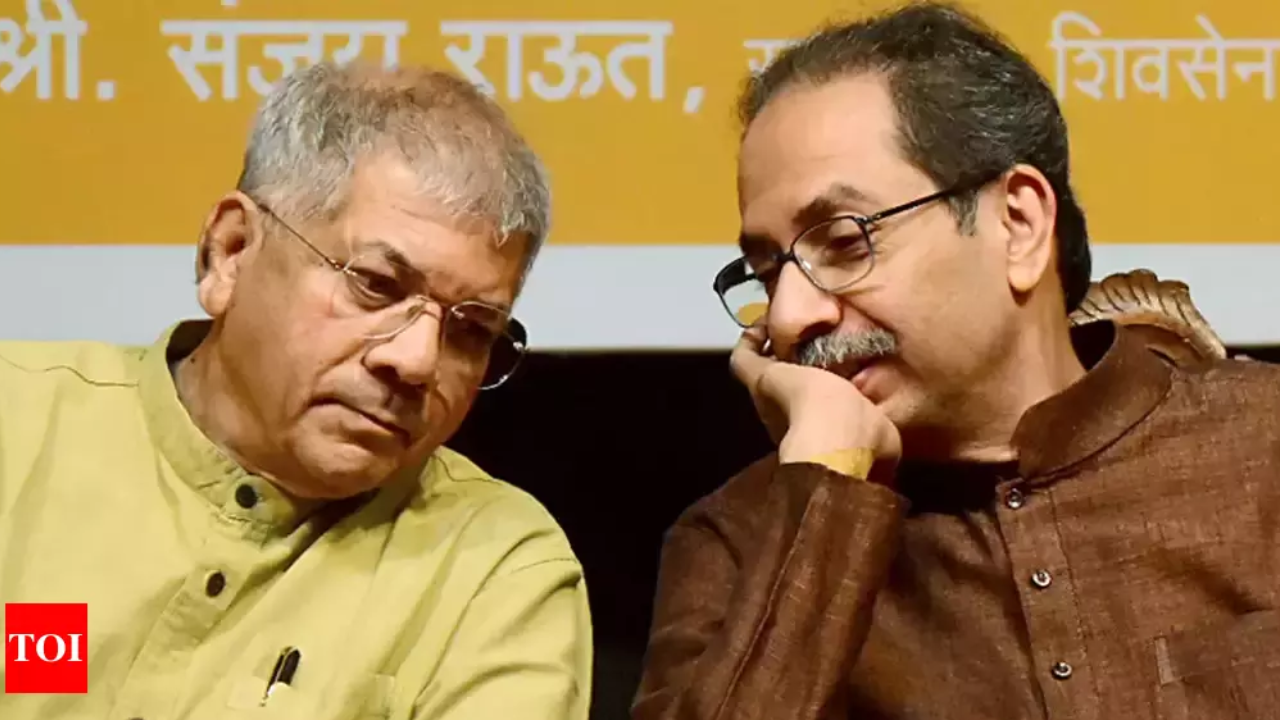 MUMBAI: The Shiv Sena (UBT) and Prakash Ambedkar's Vanchit Bahujan Aghadi (VBA) are likely to announce their alliance on Monday, the birth anniversary of Sena founder Bal Thackeray.
While a formal alliance is expected to be announced after months of talks between the two parties, it is still unclear if it will be announced only for the BMC polls or it will be a statewide tie-up for all the upcoming local body polls. It is also not clear how the VBA will fit into the MVA of which the Sena (UBT) is a part along with the Congress and the NCP.
The Sena (UBT), in a statement issued late on Sunday, said its chief Uddhav Thackeray and Ambedkar would address a press conference at Ambedkar Bhavan in Dadar (East) on Monday afternoon.
Last November, the two leaders shared the stage at the launch of Prabodhankar.com, a website on Thackeray's grandfather. In his speech, Thackeray had praised Ambedkar. Days later, Sena (UBT) MP Sanjay Raut said positive steps were being taken towards an alliance and it could be a statewide tie-up. "Everyone needs to come together. It is important for
Maharashtra
to give direction to the country. Prakash Ambedkar, the Shiv Sena and other opposition parties in the state should come together to bring about a change in the country and the state," he said. "If Prakash Ambedkar stands firm against the present dictatorship, he can get a huge support," the Sena MP added.
However, even after several rounds of talks between the Sena and the VBA, Ambedkar had said the Congress and the NCP were opposed to taking the VBA in the MVA. Ambedkar has also met CM Eknath Shinde a few times in recent months. But he claimed that his meetings with Shinde were regarding the Dr Babasaheb Ambedkar Memorial coming up on Dadar's Indu Mill plot.