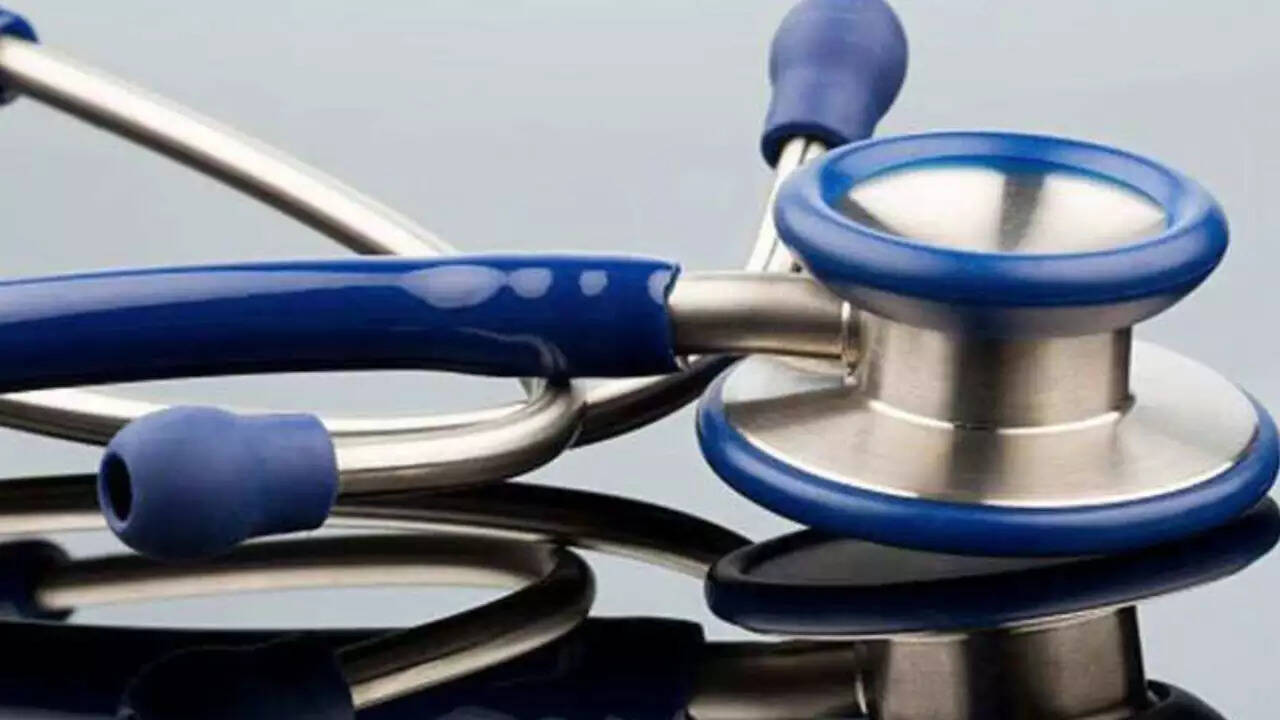 KOLKATA: With the mercury hovering around the 40 degrees-mark for more than a week now, there has been a rise in diarrhoea cases across private hospitals in the city. Scores have been seeking treatment at hospital outdoors for heat exhaustion and fatigue. Heat-fever had affected a significant number of children, though adults had largely been spared so far, said doctors.
Peerless Hospital has admitted 20-22 diarrhoea patients over the past 10 days. "There has been a sudden spurt in diarrhoea admissions, coinciding with the current heat spell. All are stable but if the heat continues, we will see more such patients coming in," said Peerless Hospital CEO Sudipta Mitra. The hospital has no heat-fever patient admitted.
At Fortis Hospital, several have been admitted with diarrhoea over the past week. It is consistent with the prevailing weather conditions, according to Fortis consultant Arijit Sil. "We have not received any heat-fever patient so far. None of diarrhoea patients seem to have been affected by the heat, though, since they have not had enough exposure to the sun. Hear-fever is avoided with most people staying indoors," said Sil.
Diarrhoea outbreaks mostly happened in summer due to consumption of contaminated water and food, said RN Tagore International Institute of Cardiac Sciences (RTIICS) intensivist Sauren Panja. "More people tend to consume unhygienic water or drinks in summer due to the heat. Food, too, is more likely to rot in summer, even at home. These two are the major reasons behind the spurt in diarrhoea. We have got several cases at the outdoors," said Panja. Diarrhoea is also caused by the infiltration of contaminated sewage water into underground drinking water pipelines. "This could be dangerous and cause the most virulent forms of diarrhoea as sewage water carries bacteria, such as shigella, e-coli and those causing different forms of typhoid. We have started receiving some mild cases. These bacteria are most commonly found in municipal water supply lines," he added.
AMRI Hospitals have five diarrhoea patients at its Salt Lake and Dhakuria units.
Medica Superspecialty Hospital now has two patients at its internal medicine department for diarrhoea. "They are currently stable. Due to the increased heat, I would advise everyone to avoid junk and oily food, stay hydrated and avoid exposure to the sun from 10am andto 5pm," said Tanmay Banerjee, director, Medica Institute of Critical Care & coordinator-department of internal medicine.
Scores of children between five and 12 years had been down with heat-fever over the past two weeks, said paediatrician Santanu Ray. "Children are more vulnerable due to their low immunity. Prolonged exposure to heat leads to heat exhaustion or heat-fever. Other than a sudden rise in body temperature, it causes severe body ache and breathing distress. In some cases, high fever triggered epileptic fits and required hospitalization," said Ray.