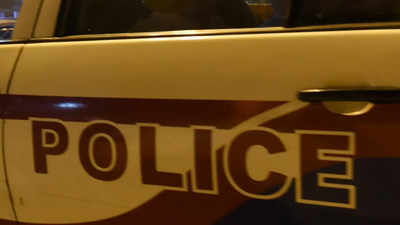 Photo for representative purpose only
VARANASI: In a joint action of special task force of UP police and Mira Bhayandar Vasai Virar (MBVV) police commissionerate (Mumbai) on Thursday two accused- Rajkumar alias Lala Kushwaha and Dheeraj Yadav were arrested from Sarnath area here for their bid to kill one Balram Gupta and his son Rajkumar Gupta in Moregaon market on February 14.
STF said that its Varanasi field unit team led by inspector Anil Kumar Singh and MBVV crime branch cops caught Kushwaha of Riva (Madhya Pradesh) and Yadav of Jaunpur when they had reached under a railway over bridge in Sarnath under the same police station area to meet someone on Thursday morning. Cops recovered three mobile phones from their possession.
During initial interrogation they confessed that they had received a contract from one Babua alias Chandrashekhar Gupta, who extorted money in Mumbai in 2016, to kill Balram and his son against the payment of Rs three lakhs as he suspected that the duo had conspired killing of his brother. After getting this contract Kushwaha and Yadav on February 14 opened fire on Balram and his son in busy Moregaon market and later attacked them with sharp edged weapons used for chopping coconuts. Considering that father and son had died Kushwaha and Yadav fled the scene.
However, Balram and his son survived in this attack. An FIR was lodged under sections of IPC and arms act was lodged with Tulinj police station of MBVV commissionerate of Mumbai.
When MBVV crime branch started investigation it came to light that following February 14 incident Kushwaha and Yadav were hiding somewhere in Varanasi after which they contacted STF for cooperation to arrest the duo. Officials said that after completing basic legal formalities at Sarnath they were produced before district court to seek transit remand for taking them to Mumbai.
FOLLOW US ON SOCIAL MEDIA
FacebookTwitterInstagramKOO APPYOUTUBE