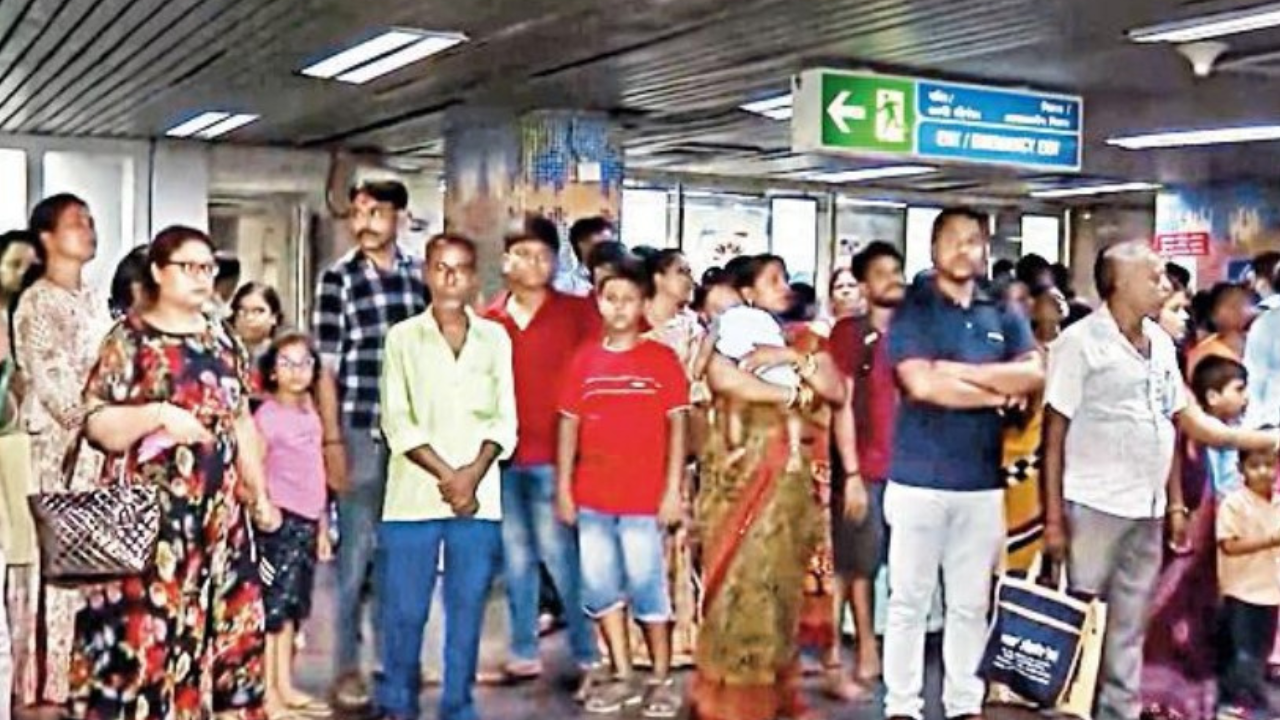 KOLKATA: Metro services along the Kavi Subhas-Dakshineswar corridor were disrupted for an hour on Tuesday morning after a 45-year-old man killed himself at Kalighat Metro station by jumping in front of a Kavi Subhas-bound train. The man was identified as Sujit Kumar Sahoo, a resident of Aurobindo Pally in Behala.
The incident took place at 10.10am, as the train was entering the station. The RPF personnel rushed in and power supply was cut but by then the man had died.
Truncated services were run from 10.20am between Maidan and Dakshineswar and from Mahanayak Uttam Kumar (Tollygunge) to New Garia (Kavi Subhas). "Normal services along the entire stretch were restored at 11.20am," a Metro Railway spokesperson said.
Police said Sahoo ran a grocery store in Behala and was in financial stress. Of late, he had stopped talking hardly interacted with anyone. "Prima facie, financial stress and depression seem to be the most likely reasons behind the decision. Further investigation is on. A post-mortem examination has been conducted," stated a senior police officer.
With the incident taking place in peak office time, several daily commuters were left in the lurch as they had to travel in packed buses. "It was difficult to find a seat in the bus between Tollygunge and Maidan. It took an extra 30 minutes for me to reach the office on Thursday," said Arpan Bhowmick, a resident of Naktala.