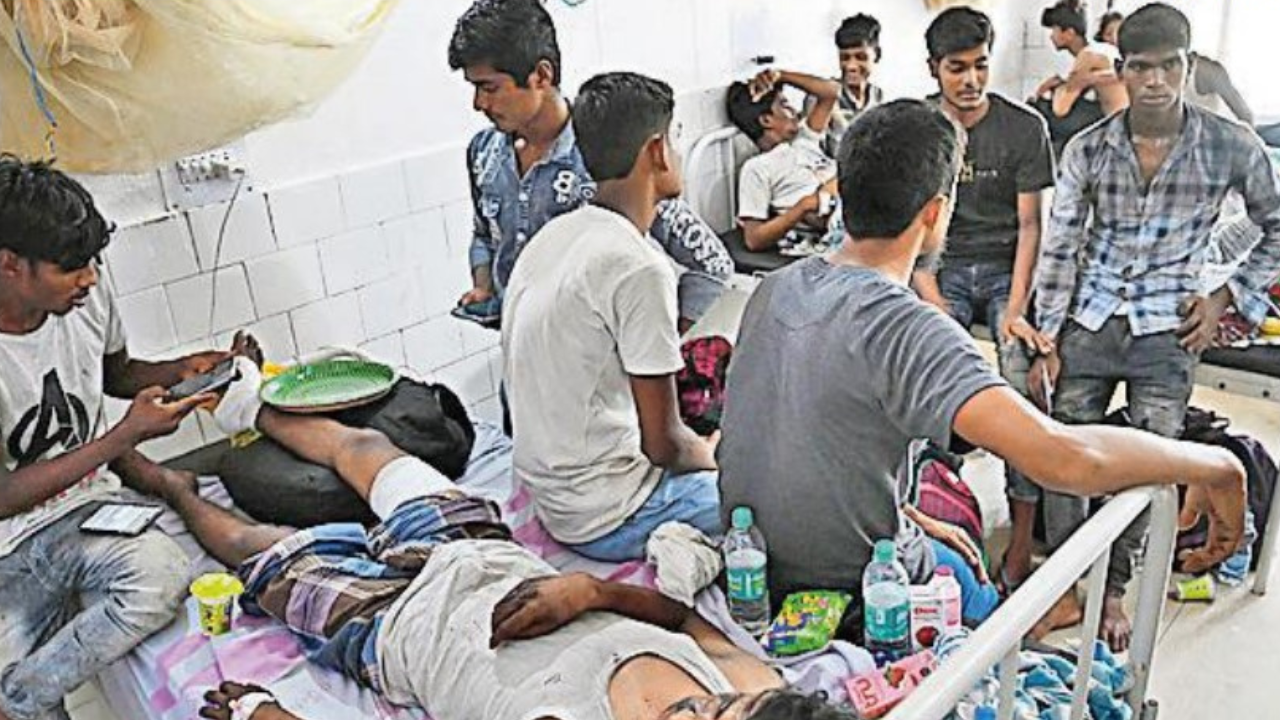 BALASORE: Survivors, who emerged from coach S1 of Shalimar-Coromandel Express, one of the worst affected compartments that had been flung in the air and landed atop a goods train wagon, are yet to come to terms with the reality after the near-death experience on Friday night. While the half a dozen-odd passengers from various parts of South 24 Parganas that TOI spoke to survived the horrific crash, many more acquaintances of theirs from neighbouring villages died in the accident while some others are on the list of missing persons.
Jahiruddin Mollah, a resident of Shyamnagar in Kakdwip, was actually heading to Kerala to work in construction sites. He was among the seven, who had boarded coach S1 of the Coromandel Express that would take them to Chennai.
"It was sometime between 7 pm and 7.30 pm when we heard a loud noise. The coach was flung in the air. I too found myself flung against the passenger seated in front. Then with a loud metallic crash, the coach appeared to land on something and lay tilted. There were dead bodies piled up on the floor at the end where the coach was tilting downwards. The floor was soaked in blood," recounted Jahirduddin.
As he and others scanned the bodies, they spotted Hashin Mollah, who was seated next to them moments before the crash and now lay in a heap with a gash on his head. "I think he died on the spot, even before he could realise what had happened," said Jamiruddin, who escaped major injuries as he had held on to a rod.
He suffered the gash in his leg was while attempting to get down from the coach resting atop the goods wagon. "The phone was in my pocket. I dialled my brother who started from the village immediately," said Jamiruddin.
Jamirul Sheikh, resident of Murshidabad, was travelling to Chennai for work. He and another person were standing in the compartment, holding a rod. When it appeared to climb in the air, he tightened his grasp on the rod and did not let it go. When it finally landed with a metallic thud, he saw blood everywhere.