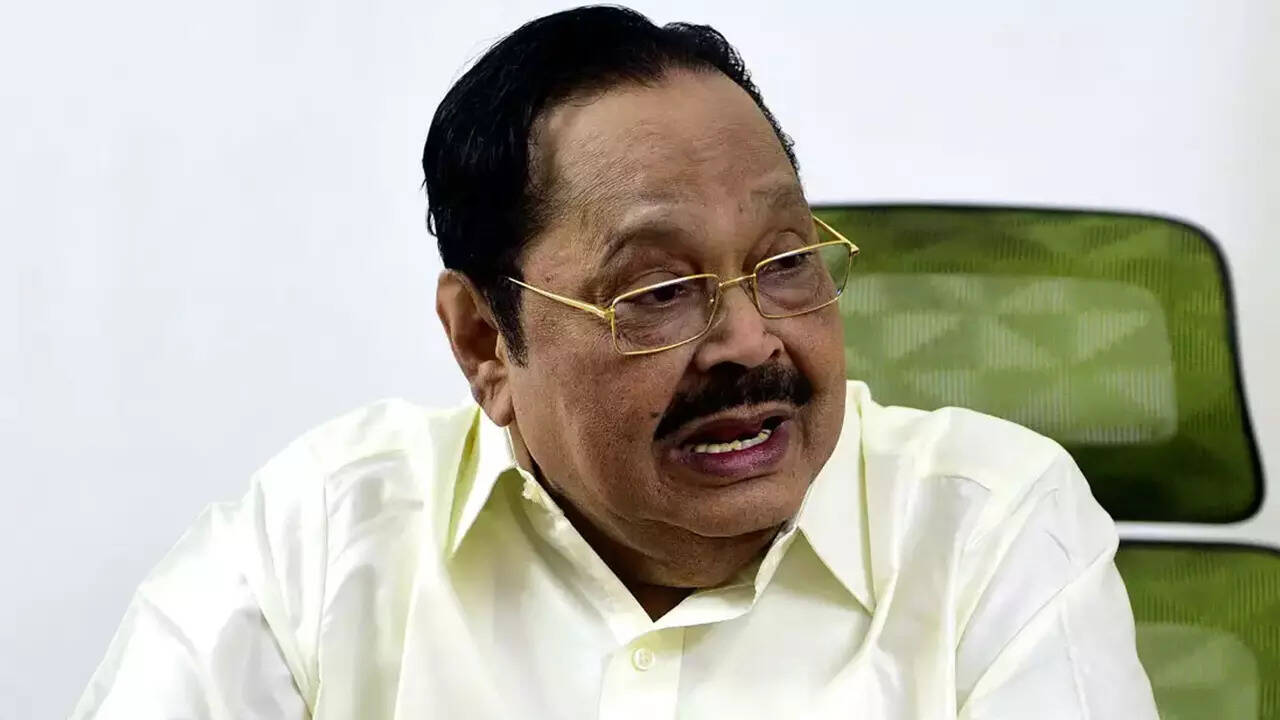 CHENNAI: Taking strong exception to Karnataka deputy chief minister D K Shivakumar's affirmation that Mekedatu dam would be built, Tamil Nadu water resources minister
Duraimurugan
on Wednesday said his government would oppose the dam proposal "at all levels".
Duraimurugan was reacting to media reports on Shivakumar's address to the irrigation department officials against the backdrop of the previous BJP government's allocation of Rs 1,000 crore for the construction of the dam.
"I am surprised that Shivakumar is doing such a thing of rubbing the neighbouring state the wrong way within a few days of assuming charge. I presume the authorities may not have told him the full details about Mekedatu yet," the TN minister said.
Extending his greetings to Shivakumar on his victory in the assembly election, Duraimurugan said he had originally planned to congratulate the former in person since he was busy receiving greetings from the people.
Mekedatu did not find a mention in the award of the Cauvery water disputes tribunal set up to resolve the issue nor in the orders of the Supreme Court.
"Mekedatu or unauthorized constructions will affect the interests of Tamil Nadu. Therefore, the statement about building a dam in Mekedatu in an uncontrolled intermediate catchment area, which is the right of Tamil Nadu, is not welcome," the senior minister said, reaffirming the state's opposition to the dam project.
Exuding confidence about getting an opportunity to meet Shivakumar soon, Duraimurugan said the issue could be discussed in detail then. "I think Shivakumar will remain patient until then," he said.