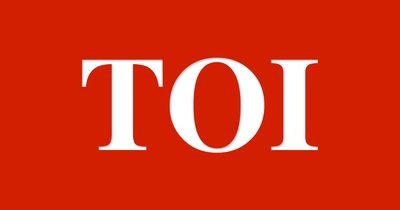 KOLKATA: Having lost most of its vote share to BJP in 2019, the Left parties now have a new, long-term, narrative in West Bengal, even while the ongoing assembly elections have turned into a (Narendra) Modi versus Mamata (Banerjee) battle.
Fielding fresh, young, educated faces, from its student and youth wings, in good numbers has assured voters that the Left — CPM, CPI — are preparing for the future, 10 years after the Left Front went out of office in May 2011, ending a 34-year-old regime in the state. "Win or lose, people like them, they are young… they reflect hope," said Arati Das (58), a school teacher in Nandigram, as DYFI state president Meenakshi Mukherjee (35) walked past with a row of party workers on foot and on Totos (electric rickshaws) campaigning against no other than chief minister Mamata Banerjee and her erstwhile lieutenant Suvendu Adhikari, now contesting from BJP.
Having tacitly helped BJP gain more than a foothold in West Bengal, where the saffron party barely had a presence, in the 2019 Lok Sabha elections, to weaken the ruling Trinamool Congress led by chief minister Mamata Banerjee, the Left parties have launched its young brigade on the ground to regain the trust of its traditional and young voters. "This is assembly polls, Left can be in decision making position, Left vote will not shift to BJP… party workers have hit the road, in 2019 they were sitting at home, not helping…" said a local CPM leader in South 24-Parganas.
At 30, Shubham Banerjee opted to contest assembly elections, from the Sonarpur Dakshin seat that his party CPI picked for him, rejecting an offer to join global pharma giant Novartis. Since the Corona pandemic delayed his PhD paper from being submitted, the Masters in biochemistry from Calcutta University has already published three papers in top international journals including one on Covid19. While he hopes to submit his PhD this year, the AISA (CPI Student's wing) national president, would like to remain in politics and work for the state whether he wins this round or not. "This election is like never before… BJP is trying to come to power… its basic gharana (basic tenets) does not go with Bengal's political culture, it's totally different… we cannot let that change… that's why people like us are in the fray," Banerjee told TOI during his door-to-door campaign with 30-odd party workers, in the thickly populated constituency near Kolkata, on a day Prime Minister Modi was addressing a public rally at Sonarpur Dakshin. "Wish they (Left party) had fielded this boy last time… it's too late," remarked a local middle-aged man, as Banerjee nodded, smiled and went past with folded hands along with his band of mostly young comrades.
The Left's band of young contestants are beating traditional style, as they have taken to social media and data crunching to campaign and break the old codes. "One lakh 22 thousand voters in this assembly segment on social media. One picture, one information, daily to them is great digital reach," said Banerjee, who has employed friends to help with the digital campaign.
Subham, Minakshi or the Left's other young Turks — SFI state president Srijan Bhattacharya (27) contesting from Singur, JNU student leader Aishe Ghosh (25) contesting from Jamuria, SFI state secretary Pratik-ur Rahman (30) from Diamond Harbour, Satarup Ghosh (35) from Kasba (for the third time) Pritha Tah (29) from Burdwan South, Dipsita Dhar from Bally, among others, may not win enough seats to return the Left to office in 2021, but they are here hold ground. These young, committed party workers constitute the new Left, which could inspire or compel other parties to follow the line in future.
FacebookTwitterLinkedinEMail