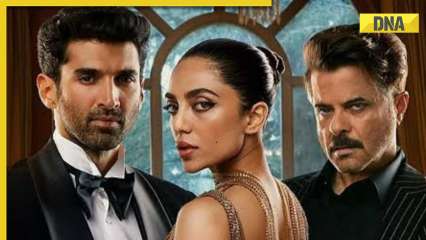 Starring Aditya Roy Kapur and Anil Kapoor in the lead roles, the spy thriller series The Night Manager has been released on the streaming platform Disney+ Hotstar on February 17. The show has been garnering positive reviews from audiences and critics hailing the show's performances and nail-biting narrative.

Director-producer Karan Johar took to his Instagram and heaped praise on the spy thriller as he wrote, "This is just so amazing!!! Hugely mounted, incredibly performed, and adapted to perfection by @sandeipm, @adityaroykapur @anilskapoor are sensational!!!! @sobhitad is so gorgeous and hugely effective! @tillotamashome is outstanding!!!!! Take a bow team #nightmanager and kudos to @disneyplushotstar!!!".

The Night Manager features Aditya Roy Kapur as Shaan Sengupta, a former Indian Navy soldier and the night manager of a luxurious hotel recruited by the RAW officer Lipika Saikia Rao, essayed by Tillotama Shome, to infiltrate the gang of a dangerous arms dealer Shailendra 'Shelly' Rungta, played by Anil Kapoor. Also in the mix is Sobhita Dhulipala as Kaveri, Shelly's girlfriend, to whom Shaan gets attracted to.



The show is officially adapted from the popular 2016 BBC series of the same name, which in itself is based on John le Carré's 1993 novel with the same title. In the original show, Tom Hiddleston played Jonathan Pine, the night manager and Hugh Laurie essayed the arms dealer Richard Onslow Roper. 

Though the multiple-award-winning BBC series had six episodes, its Indian adaptation has stretched it out to eight, with only four episodes released yet. The Night Manager Part 2 The Conclusion is slated to release on the same OTT giant in June 2023. The exact date for the same hasn't been announced yet.
READ | The Night Manager review: Aditya Roy Kapur, Anil Kapoor show is like a Bollywood remix; off-pitch, pale copy of original