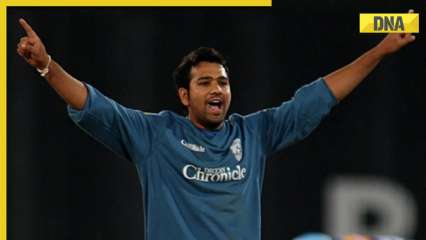 Rohit Sharma, the renowned Indian cricketer, recently took a trip down memory lane as he reminisced about his first-ever Indian Premier League (IPL) auction. It was a momentous occasion for the then 20-year-old Rohit, who was snapped up by the now-defunct Deccan Chargers for a whopping INR 4.8 crore (USD 750,000) in 2008. 

Rohit's stint with the Deccan Chargers was nothing short of spectacular, as he scored a staggering 1170 runs in three seasons. However, his impressive performance caught the attention of the Mumbai Indians, who bought him for a staggering INR 13 crore (USD 2 million) in 2011. 

Since then, Rohit has been an integral part of the Mumbai Indians family, leading the team to IPL glory in 2013, 2015, 2017, 2019, and 2020. Under his leadership, the Mumbai Indians also won the Champions League Twenty20 competition in 2013. 

Reflecting on his first IPL auction, Rohit revealed that he was overwhelmed by the news of his purchase and was already thinking about which car to buy with his newfound wealth.

"Firstly, I didn't even know how much USD 750,000 is. A thing like the auction had never happened for us before and nobody even heard of it. My number came very late in the auction, probably after one and half hour," Rohit said on Star Sports.
"After I was sold, I was told that I was getting USD 750,000, I think it was 3 to 3.5 crore. But I was really happy and thought about which car should I buy. That was the planning I was doing! I was only 20 years-old at that time."

Rohit Sharma is poised to mark a decade as the captain of Mumbai Indians in the upcoming IPL 2023. The team's campaign will commence on April 2 in Bengaluru, where they will face off against Royal Challengers Bangalore. 
After finishing at the bottom of the 10-team table, Mumbai Indians have taken steps to improve their performance by bolstering their squad with the addition of Cameron Green and Jhye Richardson during the mini-auction last year.

READ| IPL issues guidelines for franchise owners, players to undergo 7-day isolation period as COVID cases surge