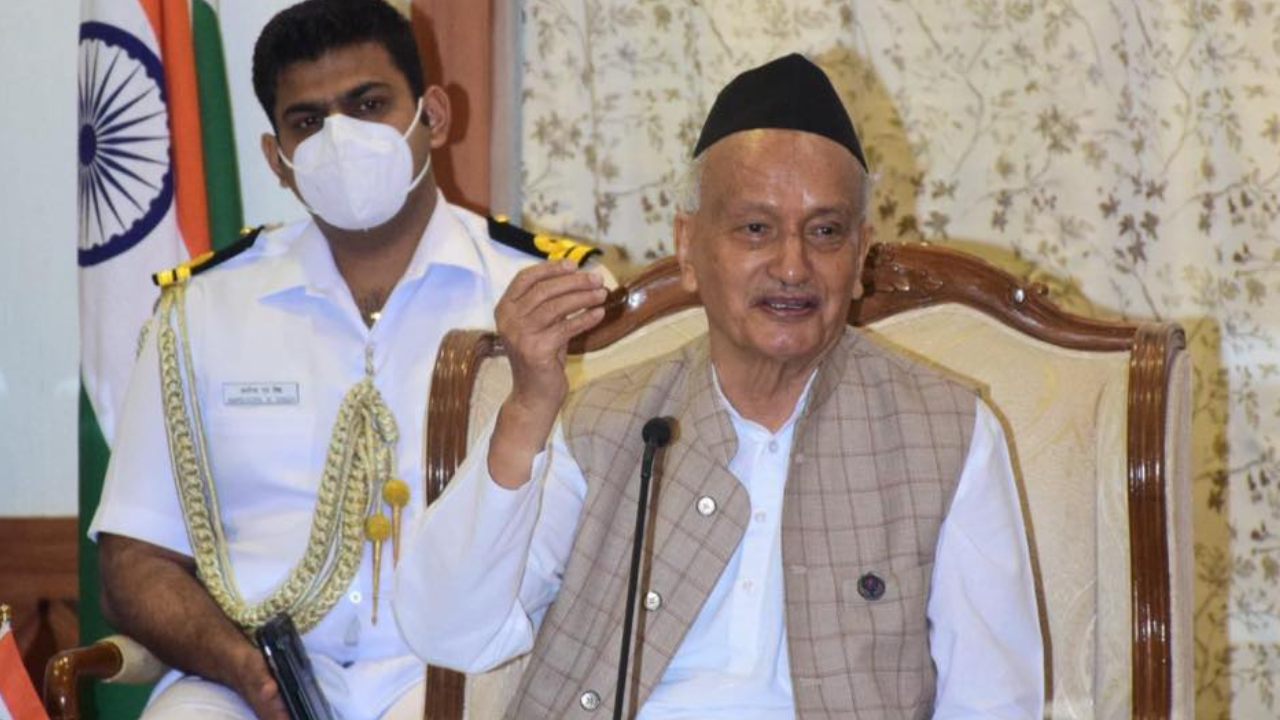 MUMBAI: Here is a look at Maharashtra governor Bhagat Singh Koshyari's statements that triggered controversy, leading to the announcement by Raj Bhavan on Monday that he wants to quit the post.
Addressing a gathering in November last year, Koshyari said Chhatrapati Shivaji was an 'icon of olden times' and personalities like Dr Babasaheb Ambedkar to Nitin Gadkari were the modern icons of the state.
"Shivaji is an icon of the old era; I am talking about the new era. You will find (icons) right here. From Dr Ambedkar to Nitin Gadkari, you will find them here," Koshyari had said.
In July last year, Koshyari said Mumbai would not remain the financial capital of the country if Gujaratis and Marwaris were removed from the city.
His remark drew criticism from several opposition parties, with former Maharashtra Chief Minister Uddhav Thackeray saying it is time to show him the famous Kolhapuri chappal.
While inaugurating new buildings of the Mumbai University, the Maharashtra Governor had urged the varsity vice-chancellor to name the new international students' hostel after freedom fighter Vinayak Damodar Savarkar. During a programme in Aurangabad in March last year, Koshyari said Samarth Ramdas was the 'guru' of Chhatrapati Shivaji Maharaj.
"Many maharajas and chakravartis (emperors) were born on this land. But who would have asked about Chandragupta had there not been Chanakya? Who would have asked about Chhatrapati Shivaji Maharaj had there not been Samarth (Ramdas)," said Koshyari. A video of Koshyari went viral in March last year in which he is seen mocking the child marriage of social activists Jyotirao Phule and Savitribai Phule. Savitribai got married at the age of 10 to Jyotirao, who was then 13.
"Now imagine, what would the boy and girl have been doing after marriage. What would they have been thinking?" the Governor had said.
Uddhav Thackeray, when he was Maharashtra chief minister, accused Koshyari of being overactive, and pointed out that the Governor had not filled 12 vacant seats in the state Legislative Council despite the state government's recommendation. In November 2019, Koshyari administered oath of office to Devendra Fadnavis and Ajit Pawar as Chief Minister and Deputy Chief Minister in a shock early morning swearing-in ceremony, amid BJP-Shiv Sena tussle over the CM's post.