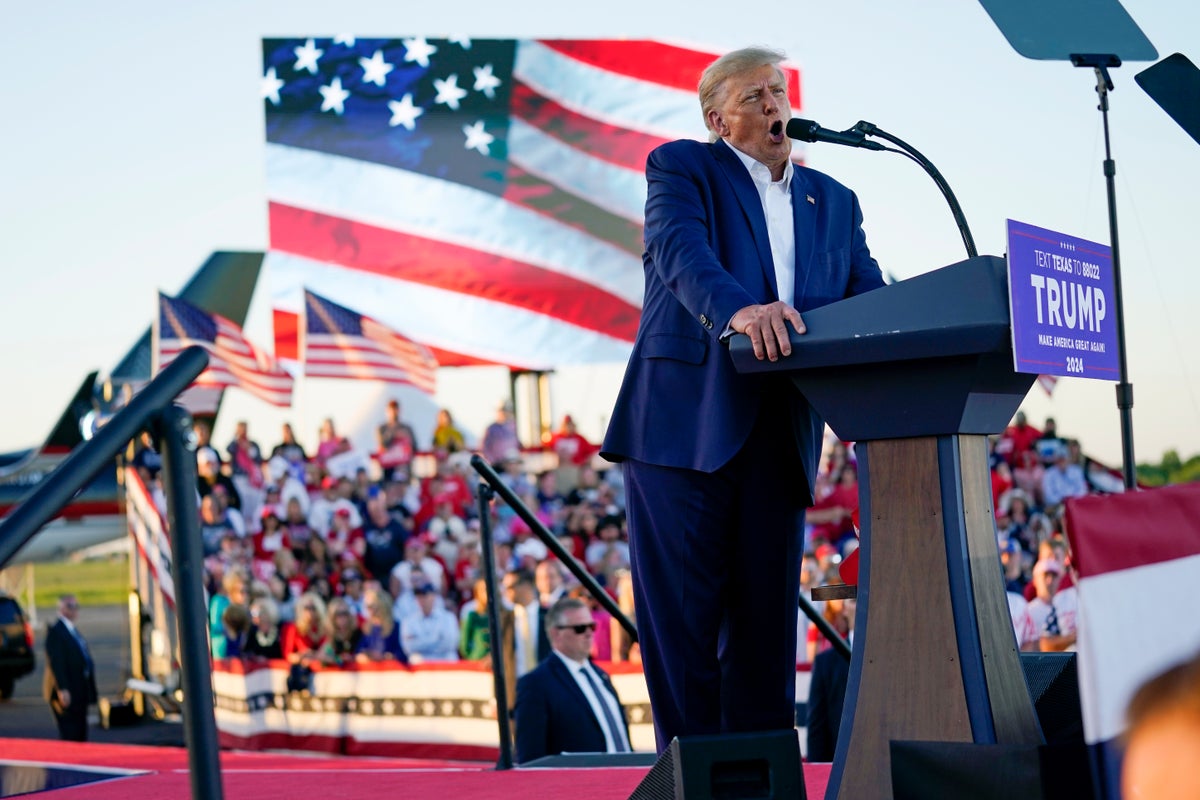 Trump comments on his picture wielding baseball bat next to Alvin Bragg's head
The Manhattan grand jury investigating Donald Trump's supposed role in a hush money payment to adult film star Stormy Daniels is looking into a payment to another woman, according to a report. It is not known whether this
The jury won't hear any evidence in the proceedings for several weeks because of an already-planned hiatus. A schedule change is possible, but any indictment of Mr Trump will now come late next month at the earliest.
Former president Trump is continuing to campaign for the 2024 election, striking out at his closest (technically unofficial) rival Ron DeSantis, accusing the Florida governor of inexperience in foreign policy and bailing out insurance companies to the detriment of hurricane-hit Floridians.
Mr Trump has also issued dire warnings about an apparent impending threat of nuclear war that only he can save the US from… if he is re-elected as president.
Meanwhile, Mr Trump is fighting back against a court order that requires Mark Meadows, Dan Scavno, Stephen Miller, and other former aides to testify before a federal grand jury investigating the January 6 Capitol riot.