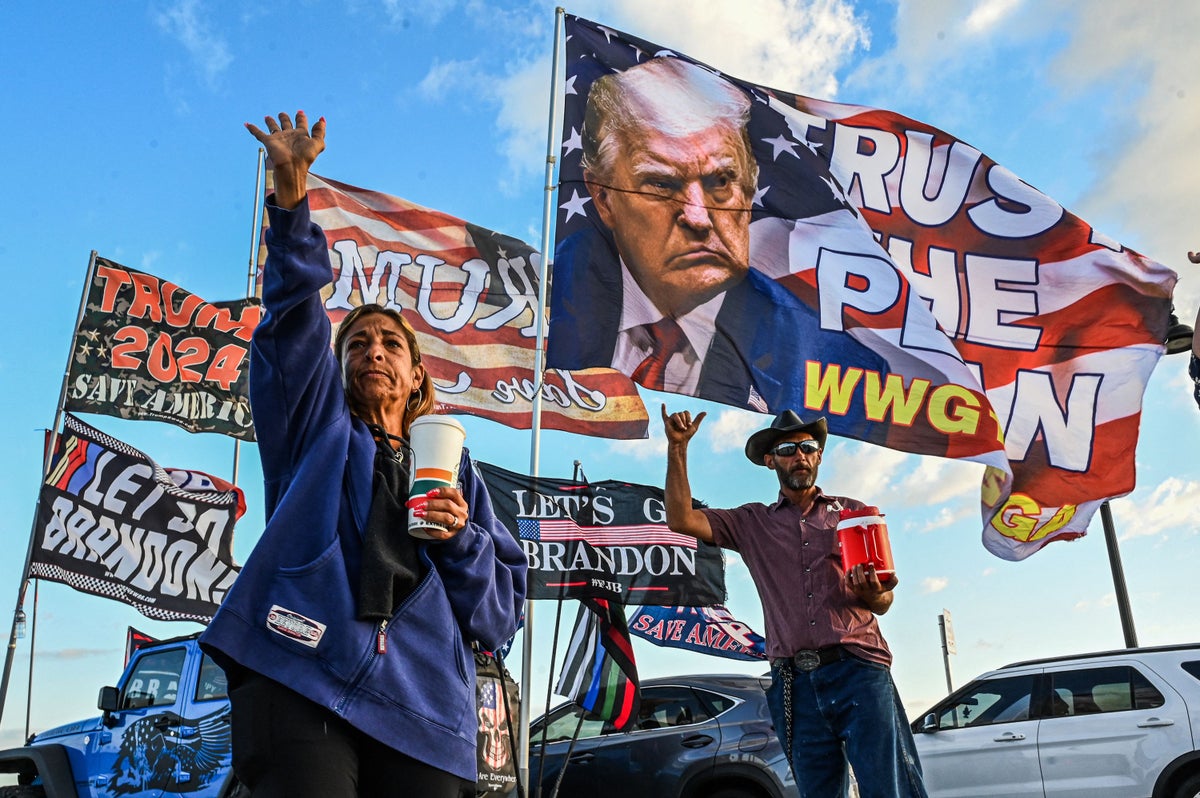 How Stormy Daniels might lead to Donald Trump's first charges
Donald Trump continues to ratchet up violent rhetoric and lash out on social media at New York County District Attorney Alvin Bragg who is leading the probe into hush money payments allegedly made to Stormy Daniels.
After posting an image in which he appeared to wield a baseball bat beside Mr Bragg's head, he later called him a "degenerate psychopath" while proclaiming no crime had been committed and warned of "potential death and destruction" if he is charged.
Meanwhile, Mary Trump, the former president's niece, called on Americans to flood her uncle's campaign website with ticket requests for his Saturday rally and then not show up leaving seats empty.
Writing on Twitter, Ms Trump said the Waco location is a ploy to remind his cult of the infamous 1993 siege, where an anti-government cult battled the FBI. A Texas newspaper published an editorial arguing the same point.
A decision on any potential indictment against Mr Trump has been pushed until next week at the earliest. There are a number of reasons why a grand jury hearing would be delayed, but none has been specified.
The former president is scheduled to speak at a rally in Waco, Texas, on Saturday.