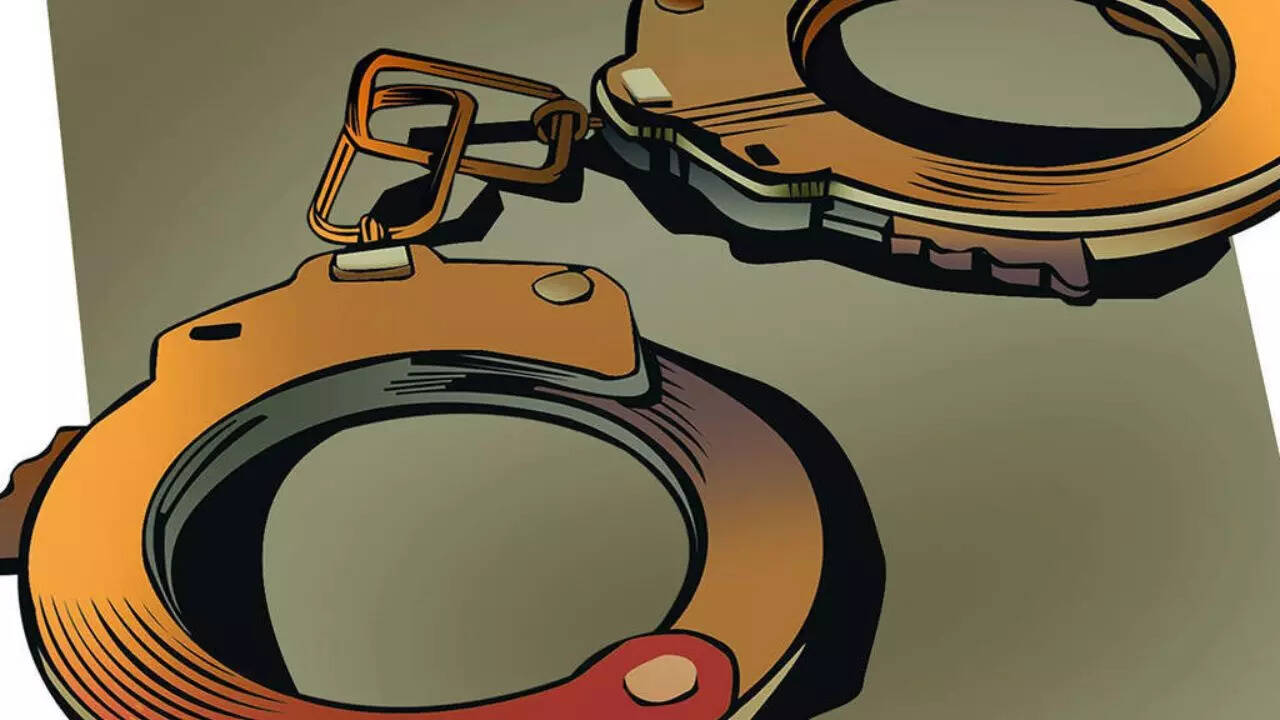 BHUBANESWAR: Commissionerate police on Monday arrested two youths for attacking a teacher Surendra Kumar Jena and activist Pradipta Kumar Nayak at a seminar organised by Citizen Forum at Utkal University here on Sunday. They had allegedly thrashed the duo and misbehaved with JNU professor Surajit Mazumdar and other participants.
They were identified as Manas Kumar Sahu, 31, a native of Kuruda Lunga under Basudevpur police limits in Bhadrak district, and Sanjay Kumar Mallik, 32, of Nuagaon near Manas's locality. They were staying at hostel number-1 of the university. They were not students of Utkal University, said police in its statement.
According to the press release issued by the police, there was a seminar organised by the Citizen Forum on 'Indian Constitution and Education' at the PG Council conference hall of Utkal University. When Mazumdar, professor of economic studies and planning, JNU, Delhi, was continuing his speech, these two of the youth group identifying themselves as members of Akhil Bharatiya Vidyarthi Parishad (ABVP)/Rashtriya Swayamsevak Sangh (RSS) suddenly came to the front of the dais and ordered the organisers to stop the seminar midway.
The police statement said the youths used abusive language and attacked the organisers. "We have started an investigation into the matter. Two youths have been arrested in connection with the case and forwarded to the court," said Bhubaneswar DCP Prateek Singh.
Manas, one of the youths, told the media on Sunday that they could not tolerate Mazumdar's speech showing India in a poor light by saying the country's Constitution is in danger. He protested the professor's alleged target on upper caste people in his speech.
Pradipta Kumar Nayak, convenor of the Citizen Forum, said Mazumdar did not speak against the present government or Prime Minister Narendra Modi. He did not even say anything against the country. "The youths had hatched a plan to attack us. They did not listen to the speech till the end. They wanted to mislead people by saying false things against the seminar," he added.
Citizen Forum staged a demonstration at Master Canteen here protesting the attack on them on Sunday. Nayak said they want action against the other youths who were helping the two accused. Biju Chhatra Janata Dal (BCJD) members condemned the incident and staged a peaceful protest at the main gate of the Utkal University on Monday evening.
Other organisations including CPM and All India Students' Federation (AISF) and members of students' wing of Congress condemned the incident.