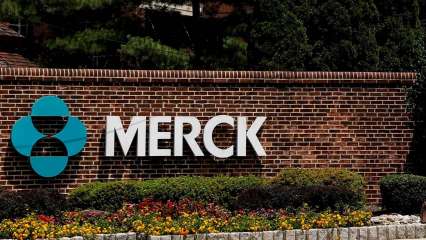 For those who have fear of injection, this news will come as a great relief as Britain on Thursday became the first country in the world to approve a potentially game-changing COVID-19 antiviral pill named Molnupiravir. This antiviral pill is jointly developed by US-based Merck and Ridgeback Biotherapeutics.
Britain's Medicines and Healthcare products Regulatory Agency (MHRA) recommended the drug to be given to COVID-19 positive patients. This is the first oral antiviral treatment for COVID-19 to get approval. US medical advisers will meet this month to vote on whether the antiviral pill should be authorised.
How antiviral pills can become a game-changer?
Molnupiravir, jointly developed by US-based Merck and Ridgeback Biotherapeutics is the first antiviral pill shown to successfully treat COVID-19.
The pill is licensed for adults above 18 years who have tested COVID-19 positive and have at least one risk factor for developing severe disease.
The antiviral pill is intended to be taken twice a day for five days by people at home with mild to moderate COVID-19 infection.
In October, the United Kingdom officials announced they have secured 480,000 courses of the antiviral pill Molnupiravir for its citizens.
It is expected that thousands of vulnerable Britons will have access to the antiviral pill treatment this winter via a national study. 
Doctors said the treatment with Molnupiravir would be particularly significant for people who do not respond well to vaccination. 
An antiviral pill that reduces COVID-19 symptoms and speeds recovery could prove groundbreaking, easing caseloads on hospitals.
The treatment with the antiviral pill Molnupiravir will particularly be helpful to curb outbreaks in poorer countries with fragile health systems.
It would also bolster the two-pronged approach to the pandemic – treatment by way of medication and prevention primarily through vaccinations.