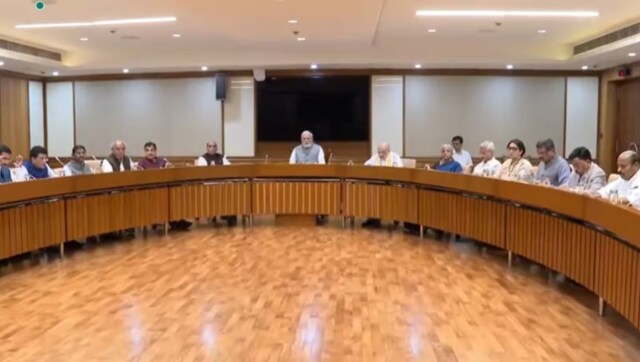 The Union cabinet has reportedly approved a bill that would guarantee women receive 33% of the seats in the Lok Sabha and state legislative assembly.
According to an NDTV report, the decision was taken during the Union cabinet meeting on Monday evening but the government is yet to make an announcement about it and skipped the usual briefing that follows the cabinet meeting.
The prime minister's statement earlier today that "historic decisions" would be made in this extraordinary session had stoked curiosity in the meeting. A number of significant talks were place beforehand as well; Home Minister Amit Shah met with Ministers of Parliamentary Affairs Pralhad Joshi and Commerce and Industry Piyush Goyal. JP Nadda, the head of the BJP, attended the meeting as well.
There was talk that the cabinet might take decisions on several key issues, including a change to the name of the nation, a reserve for women or Other Backward Classes, and "One Nation One Election".
After the meeting, there were hopes for clarity, but the tension persisted when the government skipped the expected briefing.
(With agency inputs)