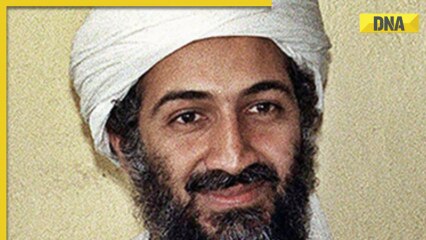 A video of the man's office with Osama's photo had gone viral last year. (File)
Kanpur: The Uttar Pradesh Power Corporation Ltd (UPPCL) has been sacked by the company for calling slain terrorist Osama Bin Laden world's best engineer. The engineer, Ravindra Prakash Gautam, had been suspended last year for hanging a picture of the terrorist in his office at Kayamganj.

The chairman of the public-sector power company, M Devraj, terminated his services after a probe panel found him guilty of "an anti-national act".  The panel said the act tarnished the image of the department in the public.

A video of the man's office with Osama's photo had gone viral last year. The photo of the terrorist has the caption: "Respected Osama Bin Laden, world's best engineer".

The man's colleague told the panel that the man used to idolize the terrorist who was an engineer by training.

The panel had levelled charges like being responsible for the loss of revenue, indecent behaviour with seniors and dereliction in duty.
The probe panel found his answers baseless and unsatisfactory.

Gautam reportedly told the panel that if Godse could be considered an idol, why can't he consider Osama Bin Laden as his idol.
Laden came from a wealthy family in Saudi Arabia. He was an engineer by education. He was responsible for the 9/11 terror attack in the United States in which thousands of people were killed. He was killed by the US special forces in 2011, in Pakistan. 

With inputs from IANS