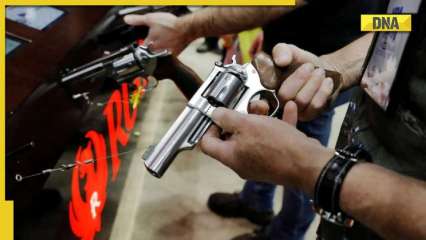 A six-year-old boy was taken into police custody on Friday after he shot a teacher at Rickneck Elementary School in Newport News, Virginia, CNN reported citing police chief Steve Drew.

The police chief said that the female teacher who was in her 30s was shot in a classroom and stressed that "this was not an accidental shooting."

"In reference to the investigation below, the suspect has been identified as a 6-year-old male student at Richneck Elementary School. The student is in custody." Newport News Police Department announced in an official statement.

It further said, "The victim has been identified as a teacher. The teacher's injuries are believed to be life-threatening. The investigation remains ongoing."

Police Chief Steve Drew said that the six-year-old has been taken into custody. Drew said that the police department is in contact with the commonwealth attorney and some other entities to get services for the boy, CNN reported.

The police chief said that there was an altercation between the teacher and a student who was having a firearm. According to Steve Drew, a single round was fired.

"The individual is a 6-year-old student. He is right now in police custody," CNN quoted Steve Drew as saying.
"We have been in contact with our commonwealth attorney and some other entities to help us best get services to this young man," Drew added.

On Friday, Steve Drew stated that the injuries of the teacher were considered "life-threatening." However, he said there was "some improvement in the last update that we got," according to CNN. The police chief said that there were no other students involved in the incident. He further said that an investigation is underway into the matter.

Also, READ: Who is arrested social media influencer Andrew Tate? Why were his Bugatti, Ferrari cars seized?
"We will get the investigation done, there are questions we will want to ask and find out about. I want to know where that firearm came from, what was the situation," CNN quoted Steve Drew as saying.

Newport News Public Schools Superintendent George Parker said that Richneck Elementary School will be closed Monday, as per the news report. Speaking at a press conference, Parker said, "I'm in shock, and I'm disheartened." Parker stressed that they need to educate children and need to keep them safe.