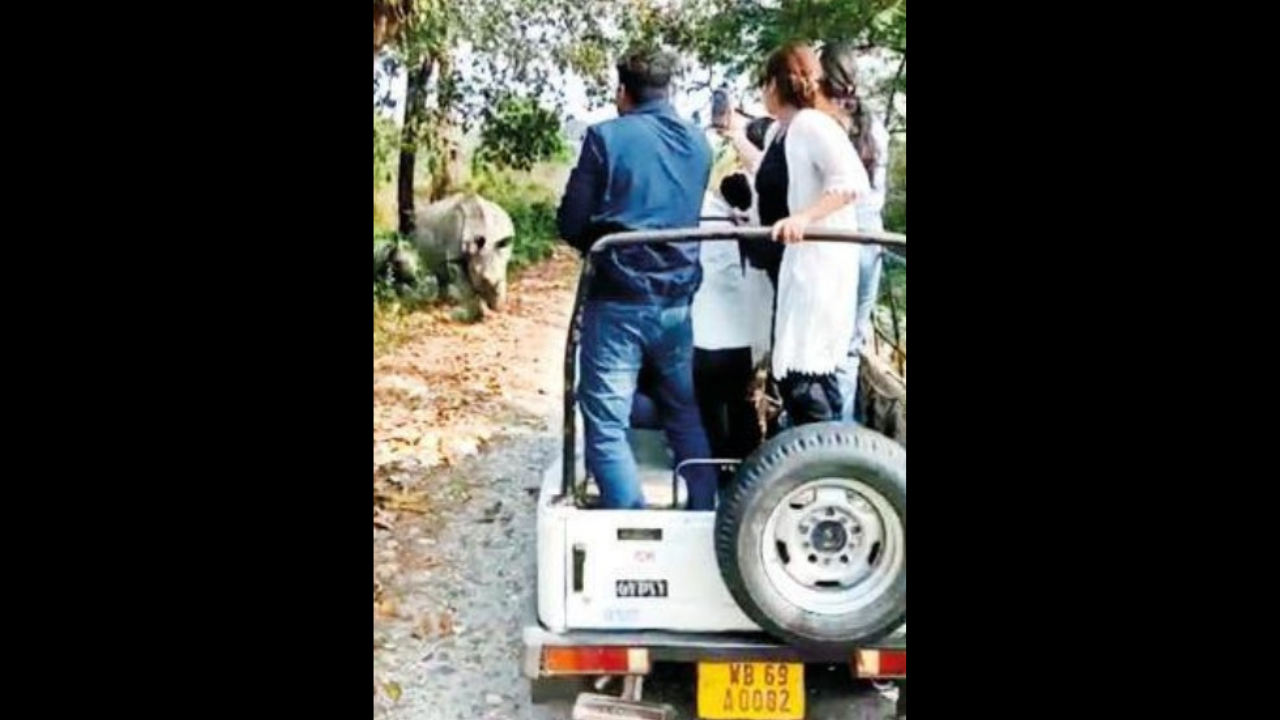 JALPAIGURI: Six people, including four tourists, were injured when their vehicle overturned inside Jaldapara National Park on Saturday afternoon while trying to escape an attack by two rhinos. The situation could have turned worse but luckily the rhinos went back into the forest after the car overturned.
Tourist guide Mithun Biswas and driver Kamal Karjee were shifted to Alipurduar hospital with serious injuries. The tourists – Nikita Dey, Ishani Paul, Neel Paul and Pradipta Mukhopadhyay – needed primary treatment.
The tourists had booked a jungle safari at 3 pm. As the vehicle approached Hollong bungalow, two rhinos came out of the forest and started chasing the vehicle. When the driver tried to reverse the vehicle at high speed, it veered off the motorable track and overturned. Luckily, the rhinos got back into the forest. Tourists in other vehicles rescued the injured and rushed them to hospital.
"The guide has a head injury and the driver hurt his hand. The are in hospital. The tourists left for Siliguri after treatment," assistant wildlife warden of Jaldapara National Park Navojit Dey said.
Watch
Video: Rhinos charge at safari vehicles, jeep topples over