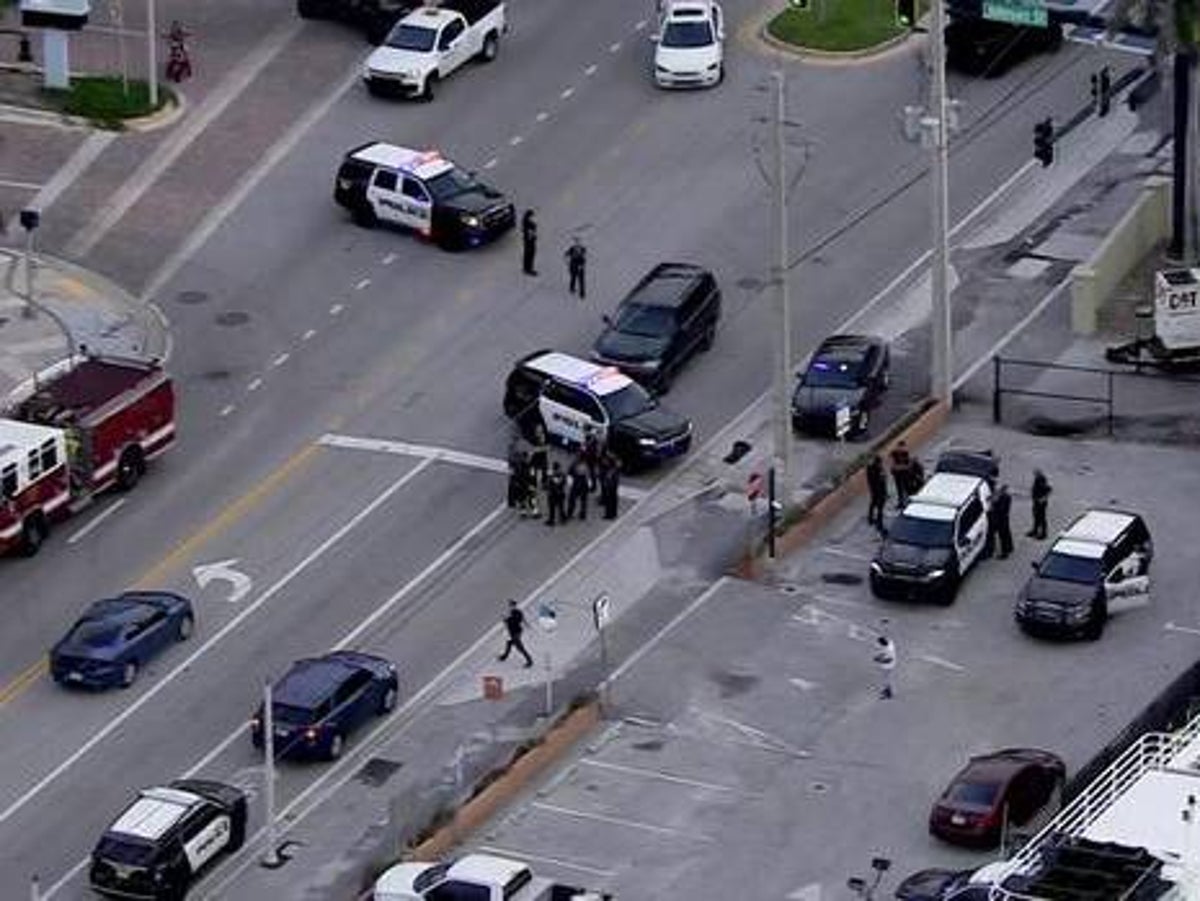 A chilling video of the mass shooting at Florida's Hollywood Beach on Memorial Day has showed people panicking and scrambling for safety.
Nine people – six adults and three children – were wounded in the shooting in 1200 block of N Broadwalk near the Margaritaville Hollywood Beach Resort in Miami.
Local reports said several victims were taken to Memorial Regional Hospital and Joe DiMaggio Children's Hospital.
Live cam footage showed people frantically running from the scene after gunshots were heard. Chaos and the fear at the scene are palpable from the video showing beachgoers running away.
According to police officials, the shooting was the result of an altercation between two groups. Reports said one person of interest was detained while the search for another continues.
Eyewitnesses described the aftermath of the mass shooting.
"I saw a young man that was on the ground bleeding and they were applying pressure to prevent the bleeding," Vance Hendricks, who was visiting from Philadelphia, told CBS News.
Police urged people to avoid the area where the shots were fired.
"If you are looking to reunite with a family member, we have set up a reunification area at Johnson St and N Ocean bus loop," said a tweet.