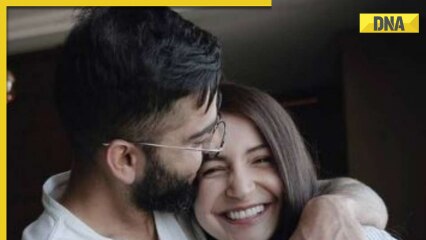 The actress Anushka Sharma may be a skilled performer in the movies, but in her opinion, her cricketer husband Virat Kohli can steal the show on any dance floor. Virat further disclosed that when he used to drink alcohol, he would take over the dance floor during the red carpet of the recently held Indian Sports Awards.

When asked who will likely steal the show on the dance floor in an interview with Star Sports, Anushka pointed to Virat, who appeared astonished to hear the remark from his actor-wife. He enjoys singing and dancing, Anushka said.

Virat added, "I don't drink anymore but pehle party my ghus ke agar 2 drink ho gayi to phir yes. Takeover to a point where don't want me there. I don't care then 2-3 drink ke baad (I don't care after 2-3 drinks). Not anymore though. This is back in the day."

(Also Read: 3 Idiots sequel: Angry Boman Irani says 'how can you make film without virus', fans react)

During the game, the couple was asked "Who is your 3am friend?" to which Virat and Anuskha pointed at each other. Anushka replies, "If either of us is awake at 3am then we call but we don't want to be awake at 3am. We sleep very early, so we have no interest in being awake at 3am." 
She jokingly remarked that it is already after their bedtime and that they are in bed by 9:30 o'clock.
Anushka also disclosed during the interview that one of the first few things that caught her notice was his admiration for Virat's memories. "One of the things which I was very impressed before we started dating ki iski memory bohot achi hai. This will really help me."

Virat performed the renowned Naatu Naatu step from SS Rajamouli's film RRR which won Oscars for the 'Best original Song' to round off the red carpet extravaganza.