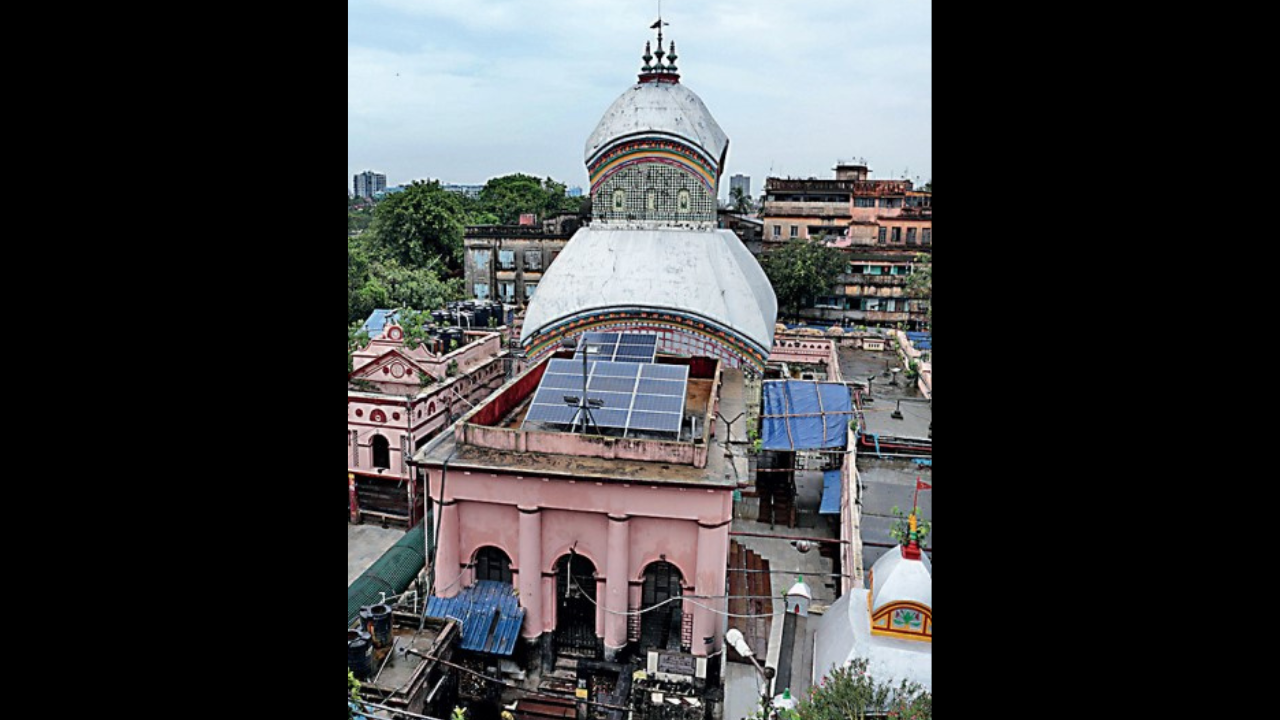 KOLKATA: The Reliance Group has stepped in to take over the restoration of Kalighat temple following intervention of chief minister Mamata Banerjee. The centuries-old temple complex has been in need of restoration for several years. With Reliance involved, restoration work has already started and has a pre-puja deadline.
Kolkata mayor Firhad Hakim confirmed Reliance Industries' participation in the project and expressed optimism that the work would be completed in time. KMC, in collaboration with the department of tourism, will oversee the completion of the exterior work and the construction of a skywalk, he added.
Four years ago, KMC took charge of the restoration project, aiming to preserve and revitalize the temple. However, the pandemic significantly delayed the work. Additionally, the relocation of shops surrounding the temple posed a considerable challenge for KMC.
Furthermore, the restoration had to be carried out without disrupting the daily activities at the temple or inconveniencing worshippers.
Now, the internal restoration will be expedited using advanced technology. Reliance will focus on restoring the garbhagriha, the shikhara (spire), the mandapa or nata mandir (hall for worshippers), antarala (vestibule), jagati (raised platform), dwar (grand entrance), Shiva temple, and the temple kitchen, KMC officials said.
The CM was dissatisfied with the delay and took swift action when Reliance Group approached the government to take over the project. After receiving the proposal, she forwarded it to the mayor, who approved it and issued the work order. As the Kalighat temple is a Grade I heritage structure, all necessary clearances were obtained from the KMC heritage committee.
Throughout history, Kalighat temple has witnessed several changes and transformations. During the early 19th century, it underwent a significant renovation under the patronage of the Sabarna Roy Choudhury family, who were influential landowners in Kolkata. They contributed to the construction of a new temple structure and the development of the surrounding area.
The temple complex comprises multiple shrines dedicated to different deities, including Goddess Kali, Lord Shiva, and various forms of Goddess Durga. The principal deity, Goddess Kali, is adorned with garlands of skulls, and holds weapons in her multiple hands.