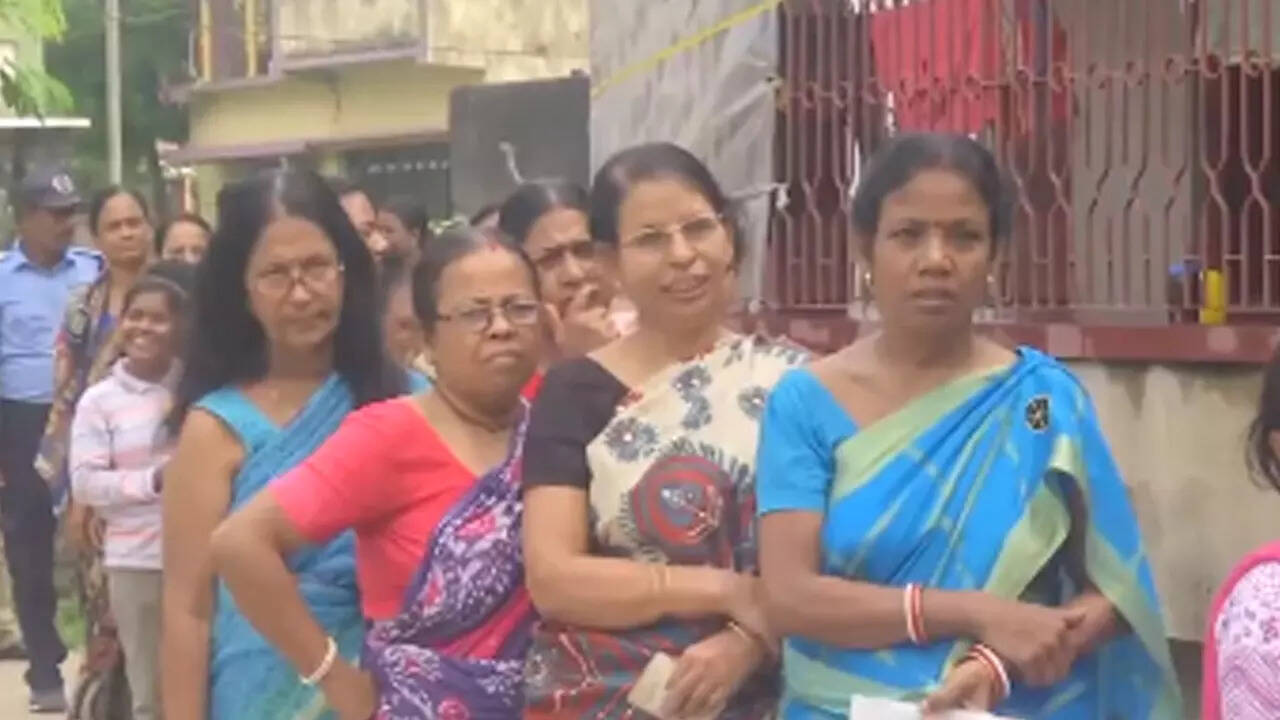 THE TIMES OF INDIA | Jul 10, 2023, 08:36:34 IST
Repolling is under way in 696 booths across 19 districts of West Bengal, where voting for the panchayat elections was declared void amid allegations of tampering with ballot boxes and violence.
The repolling will be held till 5pm amid tight security with four central forces personnel deployed in each of those booths, besides state police, said officials.
Among the districts where repolling is being held, violence-hit Murshidabad has the highest number of booths at 175, followed by Malda with 109. Repolling was also being held at 89 booths in Nadia, followed by Cooch Behar (53), North 24 Parganas (46), Uttar Dinajpur (42), South 24 Parganas (36), Purba Medinipur (31) and Hooghly (29).
The decision for repolling in these 696 booths was announced by the State Election Commission (SEC) on Sunday evening after reviewing reports of violence and tampering with ballot boxes and ballot papers.
Polling was held on Saturday in over 61,000 booths for the three-tier panchayat elections. In several places, ballot boxes were looted, set on fire and thrown in ponds, leading to violence.
Stay with TOI for all the latest updates:
Read Less