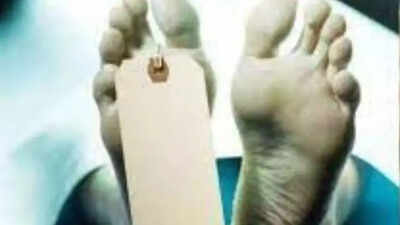 MIDNAPORE: Two youths, who came for a picnic on the bank of Kansai river, were run over by a train while taking a selfie on the railway track.
Their friend is now battling for life at Midnapore Medical College and Hospital.
The deceased were identified as Mustaq Ali Khan (35) and Abir Gayen (35). The injured youth is Junmat Gayen (35).
Both Junmat and Mustaq are residents of Rajar Bagan in Midnapore. Abir is a resident of Hatalkar.
After lunch, three friends took the track and moved to the Kansai rail bridge.
When they reached the middle of the bridge, they suddenly heard the train siren and started running. But before they could reach the end, at around 4.45pm, Midnapore-Howrah local came first.
The motorman tried to apply brakes, but it was too late.
One was run over, and other fell down in the river below, while the third friend fell on the side of the track.
Later, GRP shifted all three to Medical college and Hospital where two were declared dead.
FacebookTwitterLinkedinEMail