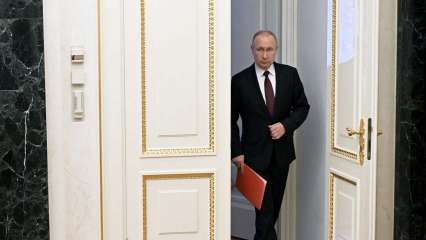 Ukraine-Russia war: After the invasion on Ukraine, major economies of the world, including the West, have imposed strict sanctions against Russia. Russian President Vladimir Putin said that the sanctions imposed on his country are like a declaration of war. Many countries, including the United States have also taken strong action against Putin and his allies.

Western countries, including the US, have announced the following sanctions that will seriously hurt Russia's economy.

Putin and allies' assets sealed
The US, the European Union, Britain and Canada have sealed the assets of President Vladimir Putin and his foreign minister, Sergei Lavrov. The United States has also imposed a travel ban on both the leaders. But the European Union has not done so because if the situation gets better then they may sit on the discussion table.

However, the European Union has imposed sanctions on other Russian leaders and officials. These include the Deputy Prime Minister of Russia. Putin has joined three world leaders who have been blacklisted by the European Union. These include Bashar al-Assad of Syria and Alexander Lukashenko of Belarus.

Meanwhile, Canadian Prime Minister Justin Trudeau has said that his country will impose sanctions on 10 individuals close to Russian President Vladimir Putin.

Read | Ukraine-Russia Round 3 talks: Kyiv calls humanitarian corridor 'unethical stunt', 7 points

Sanctions on Russian industrialists
The US, the European Union and the UK have blacklisted prominent Russian industrialists including business tycoon Alisher Usmanov. Igor Sechin, chief executive officer of Rosneft, Russia's largest oil producer and Nikolai Tokarev, head of oil producer Transneft are included in the list.
Canada and Australia have also announced some restrictions. Australia has imposed strict sanctions on many prominent Russian citizens and parliamentarians.

Central Bank and Russia's Financial System
The US, the European Union, Switzerland, Japan, Canada and other countries have banned all transactions with Russia's central bank, finance ministry and wealth funds. The foreign properties of these three institutions have also been sealed.

Russia's 7 banks were taken out of the SWIFT messaging system. Due to which these banks will not be able to do global transactions. Visa, MasterCard, American Express, PayPal and other payment networks have been blocked in Russia.

Ban on airlines
The European Union, the US, Canada and the UK have closed their airspace to Russia. All Russian aircraft are banned from taking off or landing in its territory. The European Union has banned the export, sale, supply or transfer of all aircraft, their parts and equipment to Russia.
Defence and technology sector
The US and the European Union have already imposed sanctions on Russia's energy and defence sectors. These include various gas companies of Russia.

The United States is controlling exports of semiconductors, computers, telecommunications, information security equipment, lasers and sensors, preventing Russia from supplying these products, which are necessary to maintain military capabilities.