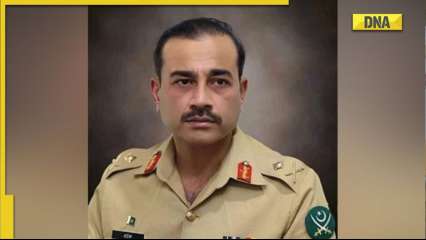 Asim Munir's four-year tenure as Lt Gen was supposed to end on November 27 (File)
Pakistan Prime Minister Shehbaz Sharif has selected Lieutenant General Asim Munir as the Pakistan Army's new chief. He will succeed General Qamar Javed Bajwa who led the army for over six years. His selection will have to be ratified by the country's president.

Asim Munir was promoted to the two-star general of Pakistan's Army in September 2018. His four-year tenure as Lt Gen was supposed to end on November 27. Now, he will lead the Army that runs the country's administration by proxy.

His nomination comes around the team the Joint Chiefs of Staff Committee Chairman General Nadeem Raza and Army Staff chief General Bajwa are slated to retire.

Munir is considered close to General Bajwa. He has been his associate since he commanded troops as a brigadier.

In 2017, he joined as the Military Intelligence director of the Pakistan army. Later, he was promoted to the post of chief of Inter-Services Intelligence.

However, his stint was the shortest ever. He was replaced by Lt Gen Faiz Hamid in just eight months.

Bajwa will retire on November 29.
He was posted as the Gujranwala Corps commander, a position he held for two years.

He was later moved to the General Headquarters as the quartermaster general.

Also read: Pakistan PM Shehbaz Sharif picks Asim Munir as new army chief
Defence Minister Khawaja Asif said he hoped President Arif Alvi would not create controversy over the appointment.

He said avoiding controversy on the topic will help get the economy back on track.