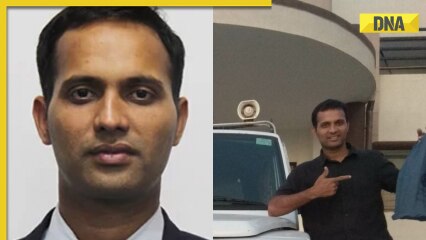 Gujarat IAS officer Nitin Sangwan recently made headlines after he became the victim of the fishing mafia in the state while investigating the irregularities in the sector. Sangwan was allegedly kidnapped and thrashed by a group of people who wanted him to stay away from the fishing case.

IAS Nitin Sangwan was reportedly held hostage and thrashed by three people, one of which has been arrested and attempts are being made to nab the other two accused in the case. Nitin Sangwan escaped with multiple injuries and is currently in stable condition.

The Gujarat IAS officer was tasked with investigating the alleged irregularities in a fisheries project near the Dharoi dam in the Sabarkantha district in the state, where he was allegedly captured by some men and thrashed in an effort to keep him away from the project.

Who is IAS officer Nitin Sangwan?

Nitin Sangwan is a 2016 IAS officer who is posted in Gujarat. Sangwan was one of the toppers of the 2015 UPSC exam as he garnered All India Rang 28 in the Civil Services exam. After doing mechanical engineering in Haryana, Sangwan also completed his Masters from IIT Madras.

He is an IAS officer in the Gujarat cadre and has held several important positions in the state such as Chief Executive Officer at Smart City Ahmedabad Development Ltd. and Dy. Municipal Commissioner (E-Governance) at Ahmedabad Municipal Corporation.
IAS officer Nitin Sangwan is currently serving as the Director of Fisheries in Gujarat, where he was tasked with inspecting a fishing project.

What happened to IAS Nitin Sangwan?

Nitin Sangwan and his team were investigating a fishing project in a village near the Dharoi dam in Sabarkantha district and started talking to fishing contractor Babu Parmar, who got hostile and attacked Sangwan as he was afraid that his illegalities would be exposed.
Parmar bit Sangan on the leg and four more people arrived at the scene to thrash the bureaucrat. Parmar and his men later held Sangwan hostage and made him sign a paper, promising that they would stop investigating the case.

READ | IAS officer held hostage, thrashed during inspection of fisheries project in Gujarat