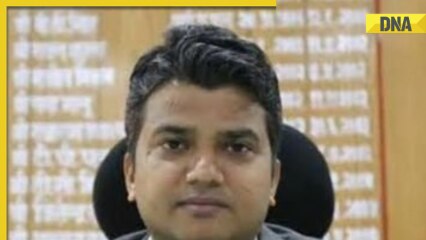 Manish Kumar Verma is a native of Kushinagar of Uttar Pradesh. (File)
Noida: The Uttar Pradesh government has transferred Noida DM Suhas LY, who was posted to the city in 2020 amid the coronavirus pandemic. Manish Kumar Verma will be the new DM of Noida.

Suhas LY had been the Noida DM for the last three years. He was promoted last month. Manish Verma is currently the district magistrate of Jaunpur.

Manish Verma passed the UPSC exam in 2011. He had an impressive 61st rank. At that time, he used to work in the Deutsche Bank. He had graduated from IIT Kanpur as a chemical engineer. He is the son-in-law of IPS officer Rajkumar Vishwakarma.

Suhas LY has been promoted as the secretary of the sports department of the Uttar Pradesh government.

Suhas LY had been sent to Noida during the coronavirus pandemic. He was the DM of Azamgarh at that time. Suhas LY is also a paralympic badminton player. He won several international medals during his tenure as the Noid DM.
Manish Kumar Verma is a native of Kushinagar of Uttar Pradesh. This is the second time he has been posted in Gautam Buddha Nagar.
During his first stint, he remained in Noida for just 15 days. He was soon transferred as Kaushambi DM.

Manish Verma had started his career in the Indian Administrative Service from Pilibhit. He was the probationary DM. Then he remained Mathura and Pratapgarh's Chief Development Officer.