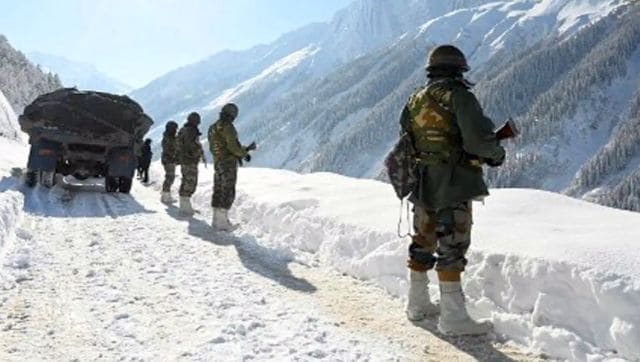 Ties between India and China are on shaky grounds is not new information. The country has been facing repeated trouble from the neighbouring country for a long period of time and in recent years, China has only been extending its muscular force against us. Think Galwan in 2020, the infrastructure build-up along the Line of Actual Control (LAC) and even the clash in Arunachal Pradesh's Tawang in December last year.
Now, comes the latest: Beijing will soon begin work on its ambitious new railway line connecting Xinjiang and Tibet — running close to the LAC — and through the disputed region of Aksai Chin, according to a new railway plan released by the Tibet Autonous Region government.
The new proposed railway line is a concern as it's a threat to New Delhi's sovereignty, despite claims from Beijing that the new construction is civilian in nature.
We take a closer look at the situation — from site of the proposed construction to the geographical significance this region holds.
All about the new railway line
The new Xinjiang-Tibet railway will broadly follow the course of the G219 national highway of China. As per plans released, the railway line will start in Shigatse in Tibet, moving along the Nepal border. It will then cut through Aksai Chin and culminate in Hotan in Xinjiang. Reports state that the first section of this line — from Shigatse to Pakhuktso — will be completed in two years' time, 2025 and the remaining line — up to Hotan — will be finished by 2035.
What should be worrying to India is that the line is expected to pass through Rutog and around Pangong Lake on the Chinese side of the LAC — the site where tensions are already running high.
A state media report, quoting the plan read: "By 2025, the construction of several railway projects, including the Ya'an-Nyingchi section of the Sichuan-Tibet Railway, the Shigatse-Pakhuktso section of the Xinjiang-Tibet Railway, and the Bomi-Ra'uk section of the Yunnan-Tibet Railway will all see major progress."
This railway line is a small part of a large plan of China's infrastructure build-up. Currently, Beijing's railway network in the TAR area is spread across 1,359 km. Now, the country wants to upgrade that to 4,000 km in the next two years.
Also read: Dragon shadow in central Himalaya: Is China trying to open a new front against India?
To realise this aim, China already has three railway lines running in Tibet. The Qinghai-Tibet railway line which was started in July 2006, the Lhasa-Shigatse line that began in 2014, and the Lhasa-Nyingchi line which started operations in June 2021. Incidentally, the Lhasa-Nyingchi line runs to Tibet's southeast, and near the border with Arunachal Pradesh. This line is being extended further east up to Chengdu, the provincial capital of Sichuan and a major economic and military hub in western China, shortening the travel time between the two regional capitals from 36 hours to 12 hours.
Location, location, location
But how is China's plan to build a railway line a threat to India's sovereignty? The simple answer: it's all about the location of this proposed construction. The railway line is expected to cut through Aksai Chin — an area very important.
China claims Aksai Chin is part of Xinjiang. This claim is wrong — China captured the region during the 1950s and consolidated its military grip over the area during the 1962 India-China war.
Almost the size of Bhutan and little smaller than Switzerland, Aksai Chin is a cold desert flatland. The average altitude is 14,000 feet (4,200 metres), almost double the height where altitude sickness kicks in, meaning any humans in the area have to undergo tedious, gradual acclimatisation or suffer crippling headaches, nausea and fatigue. Mostly uninhabited, its water sources are the Karakash river and brackish lakes.
British historian Neville Maxwell had described the region in his book as "no-man's land, where nothing grows and no one lives".
History will show that the region while uninhabitable has served as an important trade route and also served as a gateway for Central Asian invaders. The Russian conquest of Central Asia during the Great Game (the time when there was an intense rivalry between the British and Russian Empires in Central Asia, beginning in the 19th century), and the perceived threat to British India and Tibet, led to British attempts to explore and demarcate the area.
Now, here lies the issue. In 1865, William Johnson, a civil servant with the Survey of India proposed the "Johnson Line", placing Aksai Chin under Indian control. However, this map was not shared with China and it was never codified in a binding bilateral treaty.
Also read: Will we witness a repeat of 1962 border conflict with China?
This led to the area becoming a breeding ground for future conflict. In the 1950s, after the People's Liberation Army (PLA) annexed Xinjiang and Tibet, Beijing began construction of road to link the two. As it ran through Aksai Chin, China started to take control of the region. In 1962, India engaged China in a war over the region, leaving thousands dead on both sides.
Till date, Aksai Chin remains a disputed area between the two nations.
Importance of Aksai Chin
Given its location and its history, it is clear that Aksai Chin is of significance to both countries.
General JJ Singh (retired), former chief of Army staff, had written last year for The Week, "China is very sensitive to any threat posed to its strategic artery." And that's what Aksai Chin is — a strategic artery that enables Beijing to move its troops closer to the LAC.
An article sometime in 2010 having its origin in PLA Ground Forces, had said that "Aksai Chin is like a Damocles sword hanging over India's head" in addition to being a gateway to Central Asia and an easy route to "easily run over New Delhi, the Indian capital city. Subsequently sweep across Mumbai etc. India's economic centres, and defeat India once again". Sounds ominous, doesn't it?
Apart from this, many believe that Aksai Chin could be China's way of developing into an even bigger superpower than the US when it comes to economy.
Sample this: Aksai Chin is home to the Taklamakan desert that could provide an abundance of sand and access to Himalayan rivers and glaciers. These natural resources — sand and water — are the two basic raw materials for the manufacture of semiconductors that form the basis of all modern industry and economic progress.
With a free rein on sand and water being provided by the area, China's semiconductor market could grow by leaps and bounds, which would only spell more trouble for other countries.
It is left to be seen how New Delhi reacts to this new threat — will it become the ground for a new clash or will calmer minds prevail?
With inputs from agencies
Read all the Latest News, Trending News, Cricket News, Bollywood News,
India News and Entertainment News here. Follow us on Facebook, Twitter and Instagram.