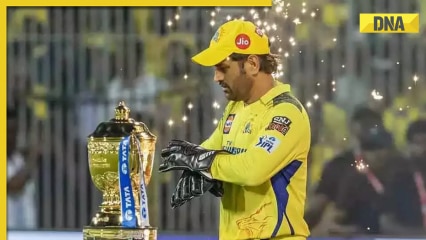 Chennai Super Kings lifted the trophy for the IPL 2023, defeating Gujarat Titans and winning the IPL champions title for the fifth time. Despite leading the team to victory, CSK captain MS Dhoni had to undergo a crucial surgery, just two days after he won the title.

Mahendra Singh Dhoni, who led his team CSK to victory against Hardik Pandya's Gujarat Titans, had been struggling with a knee injury the entire IPL season and decided to undergo knee surgery just two days after his team won IPL 2023.
MS Dhoni had his knee surgery on June 1, 2023, and at the age of 42, it is expected that the road to recovery will be long for the Chennai Super Kings captain. However, MSD has confirmed that he will try to play in the next season of IPL as well.
CSK CEO Kasi Viswanathan confirmed to PTI earlier today, "Yes, Dhoni has had a successful knee surgery at the Kokilaben Hospital in Mumbai on Thursday. He is doing fine and the surgery happened in the morning. I don't have the details. I am yet to get all the details about the nature of surgery and other things."

Reason behind MS Dhoni's knee surgery
MS Dhoni has been struggling with several knee pain for several months, even before the IPL started. The pain began most likely due to rigorous training for the Indian Premier League, and the injury flared up during the IPL 2023. Despite this, he led his team to victory.

MS Dhoni had to undergo knee surgery in the famed Kokilaben Dhuribhai Ambani Hospital in Mumbai. The injury was first reported in 2020, but MS Dhoni still continued to take part in IPL for the next coming years.

It is a long road to recovery for MS Dhoni, and it is expected that he will refrain from training for the next 4-5 months. The CSK captain however has confirmed that he will be participating in the IPL 2024.

READ | Big setback for Dhoni's CSK as star batter announces retirement ahead of IPL 2023 Final