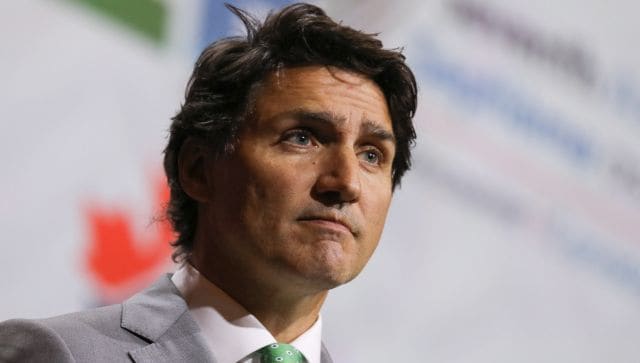 Justin Trudeau has kicked up a massive diplomatic row after his "absurd" allegation that India was involved in the killing of Khalistan terrorist Hardeep Singh Nijjar. As ties between New Delhi and Ottawa turn more frosty, the spotlight is on the Canadian prime minister's visit to India in early September for the G20 Summit.
Trudeau's trip ran into trouble in more ways than one. Prime Minister Narendra Modi reportedly scolded him over anti-India protests in Canada organised by Khalistani supporters. Then, the Canadian leader was stranded in India for more than 48 hours because of a technical glitch in his aircraft. But that is not all. Now reports have emerged of how there was more drama during his stay in New Delhi.
Also read: Hardeep Singh Nijjar killing: How India's strong global ties have left Canada isolated
Trudeau's refusal to stay in high-security hotel room
A presidential suite was readied for Trudeau at a Delhi five-star hotel as per the security protocol laid out for heads of state. But his security personnel refused to let their "protectee" stay in the specially furbished hotel room, sending Indian intelligence officials into a tizzy, according to a report in The Times of Indian (ToI).
The hotel, the Lalit in central Delhi, had installed an advanced security shield keeping Trudeau in mind, sources in the security establishment told the publication. This included bulletproof glass with a thick layer of polycarbonate plastic which can even stop sniper bullets and other equipment.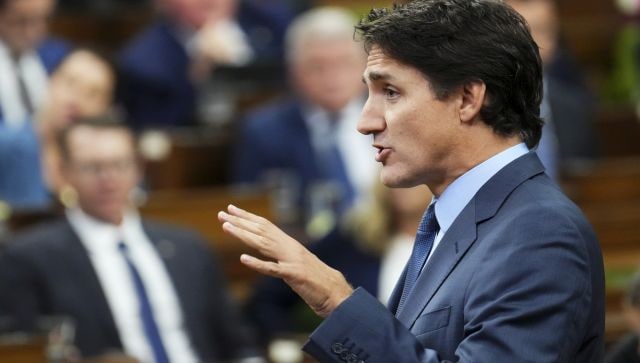 However, Trudeau's delegation decided not to stay in the prepared suite and instead opted for normal rooms, creating a security nightmare for Indian officials. What followed were several rounds of negotiations for a few hours. However, Team Trudeau refused to see the reason even as Indian security officials insisted that the protocol be followed. Finally, the hosts budged and allowed the Canadian PM to stay in a regular room as the final decision in such matters rests with the visiting dignitary and the embassy, reports ToI.
While the Canadian delegation offered to pay for the presidential suite and the regular room, there is increased speculation that Trudeau was following the instructions of his security team. It probably had its reservations because of the growing tension between the two nations.
But the hotel fiasco was not all.
PM Modi and Trudeau at the G20 summit
After Trudeau made allegations hinting at the Indian government's role in Nijjar's killing, it was now been revealed that he discussed the matter personally with PM Modi at the sidelines of the G20 Summit.
"Similar allegations were made by the Canadian Prime Minister to our Prime Minister, and were completely rejected," said a statement by India's foreign ministry.
Instead, it was the Indian leader who reprimanded Trudeau about growing anti-India protests in Canada.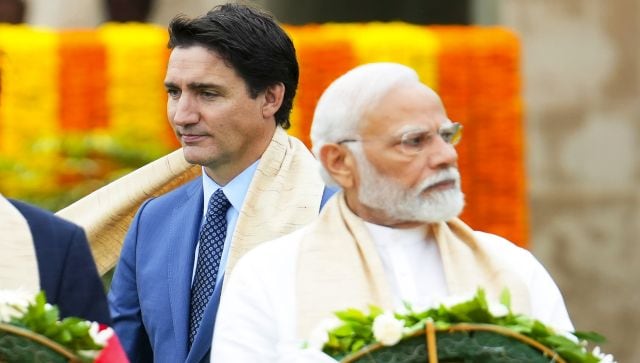 While New Delhi has long been sensitive toward protesters in the foreign country, things went too far when a tableau celebrating the assassination of former Indian prime minister Indira Gandhi was paraded in Brampton. It was seen as a glorification of violence by Sikh separatists. And PM Modi did not mince his words when he discussed the growing Khalistani threat in the country.
"They are promoting secessionism and inciting violence against Indian diplomats, damaging diplomatic premises and threatening the Indian community in Canada and their places of worship," India said in a statement.
But even before the talks, India was not too pleased with Trudeau, who has been "soft" on Khalistani supporters in his country. Instead of a bilateral, Modi reportedly held a "pull-aside" with his Canadian counterpart. This is an informal meeting, considered a step down from a bilateral meeting, and was seen as a snub.
The tension was palpable. At the wreath-laying ceremony at Rajghat, the Mahatma Gandhi memorial, during the G20 Summit, when PM Modi tried to grasp Trudeau's hand to shake it, the latter pulled away, reported Toronto-based publisher City News Everywhere. When asked about the exchange, the Canadian PM did not clarify and said that people could read into it what they wish.
While Modi welcomed several world leaders through posts on X, there was no post for Trudeau.
Skipping the G20 dinner and other events
Trudeau also skipped the dinner hosted for world leaders by President Droupadi Murmu on Day 1 of the summit. His office did not provide a reason for his absence from the event which was attended by 170 G20 guests.
He also did not attend the important launch of the Global Biofuel Alliance, announced by PM Modi, US president Joe Biden, Brazilian president Luiz Inacio, Argentinian president Alberto Fernández, and Italian PM Giorgia Meloni.
Grounded in Delhi
Trudeau's painful trip to India did not end as expected. A technical snag in his aircraft meant that he had to extend his stay in New Delhi for two more days.
However, the Canadian PM stayed put in his hotel room and did not engage with the Indian government, according to a report by Hindustan Times.
New Delhi offered him the service of Air India One but the Canadian side turned it down and instead chose to wait for a backup. Trudeau, who was supposed to fly out of New Delhi on Sunday, 10 September, flew out on Tuesday, 12 September.
With inputs from agencies