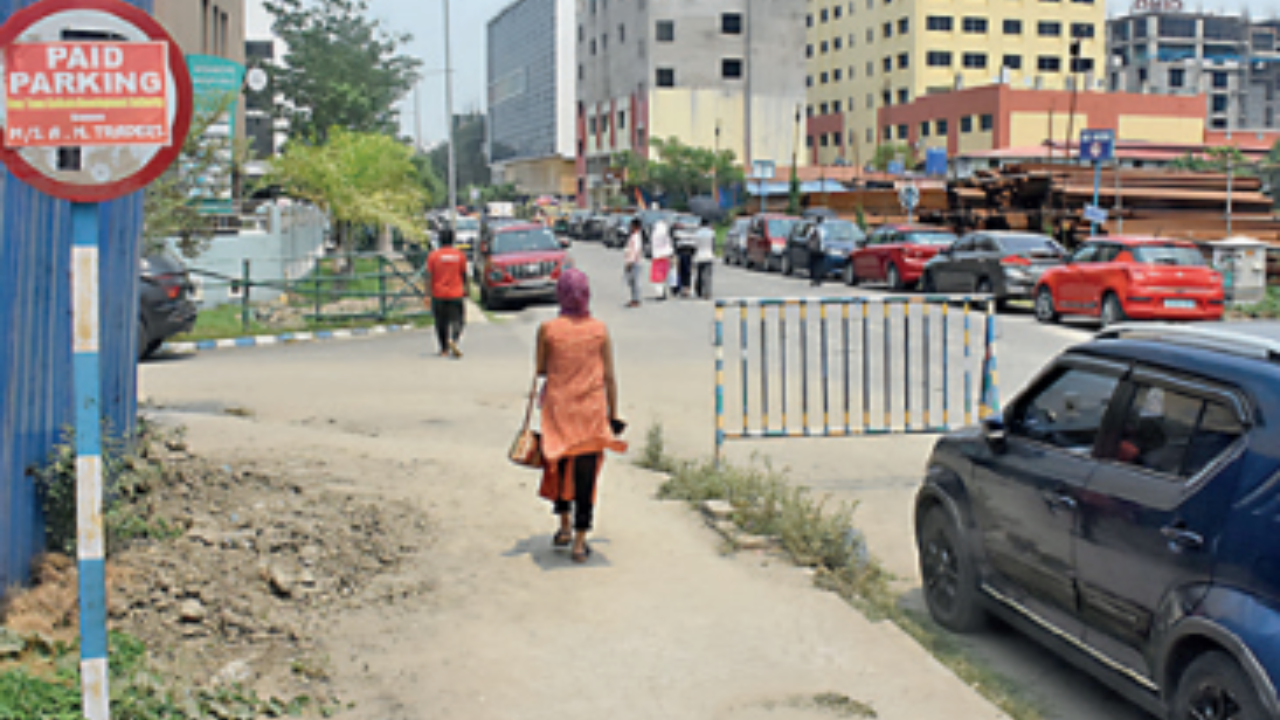 KOLKATA: Following requests from residents, New Town Kolkata Development Authority (NKDA) has issued an order that henceforth no parking fee will be charged from motorists for the first 30 minutes of parking vehicles in the 'fee parking zones' as demarcated by NKDA in New Town.
There had been demands from residents for long that no parking fee should be collected for the first 30 minutes of parking and this should be mentioned in the notice board. "Often people park their car in the 'fee parking zones' for not more than 10 to 15 minutes but they need to pay the full hourly fee of Rs 20," said a resident.
"We are happy that the residents' request has been kept. This will benefit both the residents and visitors of New Town," said Samaresh Das, chairperson of New Town Forum and News (NTFN).
A section of residents, however, said that the prevalent day time hourly parking fee of Rs 20 for four-wheelers was high and that the amount should be scaled down to Rs 10 like what the Kolkata Municipal Corporation (KMC) has been collecting in the city. As per the prevalent parking rates in New Town, the rate for per hour parking or part thereof from 7am to 10pm is Rs 20 for cars and Rs 10 for two-wheelers.
"We want Rs 10 per hour parking fee for four-wheelers. NKDA has made the first 30 minutes of parking free, which will definitely give some relief to the citizens of New Town. But, our demand of scaling the parking fee rate to Rs 10 will remain the same," said New Town Citizens Welfare Fraternity secretary Samir Gupta.
NKDA has been demarcating several stretches across New Town as 24-hour 'fee parking zones' to regularise the parking system and prevent unauthorised collection of parking fees. Some of the stretches which have been demarcated as 'fee parking zones' are Street numbers 331, 370, 372, 394, 714 and 3333, located around Eco Space, New Town Coffee House and Shankara Netralaya.
No street, except for a few stretches adjacent to hospitals, has been marked as 'no-parking zone' in New Town.