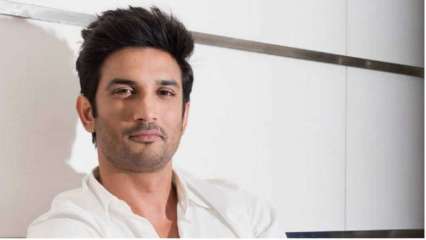 January 21 will always be special for Sushant Singh Rajput's fans. This date is close to their heart, as it celebrates the 'M.S Dhoni: The Untold Story' star's birthday. On such a special occasion, Sushant's sister, Shweta Singh Kirti uploaded a video to celebrate the late actor's special day. 

Shweta posted a compilation where we get to the different on-screen avatars of Sushant, touching moments from his public appearances, and fans enormous love through tweets and reactions. Rajput's sister shared the video with a heartfelt caption that says, "My God! What a beautiful compilation…A Very Happy Birthday to Bhai. We will try and fulfil all your dreams @sushantsinghrajput, your legacy will live on. Thanks to the Pro Team, you guys have done an incredible job!"

Watch the celebratory video here



As soon as Shweta shared the video, it went viral in no time. Netizens became emotional, and they poured their heart out for the actor. "Happy birthday to your handsome brother di. He is smiling at us saying thank you to all of us," said by a fan. Another user added, "Happy birthday shushant….we missed you always…love you always…our purest, smartest, kindest hero." One of the fan said, "Not a day goes by without praying and remembering you. Happy birthday… hope you are rocking wherever you are!"
At the beginning of 2021, SSR fans got a surprise treat by getting a wish from the actor's official profile. The fans of late actor Sushant Singh Rajput got a surprise. Something that they wouldn't have imagined. On the first day of 2022, the followers of Sushant received New Year wish from his social media page. 

Here's the post
Sushant's sister took her brother's official Facebook page and wished his followers by saying, "Wishing everyone a very happy new year and best of everything. This is Shweta Singh Kirti wishing all of you on Bhai's behalf." This post made SSR fans happy and emotional at same time. The actor was last seen in 2020's rom-com 'Dil Bechara'